David Irving's daily newswatch on History and Human Rights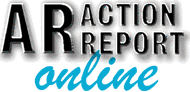 David Irving's flagship book Hitler's War, 985 pages, is available in a magnificent new edition – with more photographs including many in colour. CLICK HERE TO ORDER. "Thank you for shipping to me the absolutely beautiful edition of Hitler's War, which arrived today"– Jim S
---
---
CLICK below for complete 30pp interactive descriptive Catalogue of all David Irving's books so far — both available and as work in progress
---

Lesson in pariotism How David Irving defined Patriotism for Richard Rampton, QC, the very capable defence counsel of Deborah "Liar" Lipstadt (15 secs.)

---

Below: ADL chief Jonathan A Greenblatt. Note his ritual wristband

Hitler's War by David Irving, is available. Photo, right: from the book's picture section, one of Walter Frentz's fine photographs, Hitler addressing Luftwaffe fighter aces at the Berghof, spring 1944

The Biter Bit Protesters Disrupt Talk by "Renowned Holocaust Scholar" Deborah Lipstadt at UC Berkeley– algemeiner. So, Renowned Liars can be disrupted, too | Richard Evans on Lipstadt trial– historyextra.Lipstadt described to him in detail the frightening experience of a lone author with little or no means, being sued "for a large sum of money". Evans: "I felt by this time that it was an action that should never have been brought". So much for the "neutral" expert

CONTINUED ON PAGE 2 | and ARCHIVE

* ASSHOL: "Association of Spurious Survivors of the "Holocaust" and Other Liars" | * AWPOW: Are we powerful or what | * HOLOCAUST SURVIVOR: somebody to whom nothing happened on the way the bank, like Hadassah Liebermann etc.

OUR FRONT PAGE NOV 10, 2005: MR IRVING KIDNAPPED, IMPRISONED IN AUSTRIA

Quick navigation

> contacting David Irving
> a two-minute cascade of other views on David Irving
> photos of David Irving
> latest copyright-free photo of David Irving (1.2MB)

---

Customer feedback from David B in Decatur, Georgia: " A while ago, I ordered "Hitler's War", and to my surprise, you signed it. Thanks!."