But that may hurt him Medical supplies seized from alleged price gouger [Baruch] to be distributed to hospitals

Suicide mission Infections spike but Ultra-Orthodox Jews ignore govt lockdown | After ignoring warnings, Israel's ultra-Orthodox hit by virus: Seattle Pi

Woof, woof at Woof's Lair Amazon apologizes for Hitler book "disguised as dog-training manual" - JNS.org
Unwanted theories An unwanted symptom of the coronavirus crisis in France: "Anti-Semitic" conspiracy theories - Jewish Telegraphic Agency
Stealing from Palestine Israeli forces "steal coronavirus food aid for needy Palestinians, beat aid workers" | Israeli military confiscates Palestinian field clinic for virus victims —''Tselem's 'shocking' report– Mondoweiss
Reopen or . . . Teachers Urge Government To Reopen Schools Before Students Learn To Think For Themselves– Babylon-Bee
Kushner role Jared Kushner reveals role as coronavirus mask chief after securing gear with help from dad-in-law Donald Trump's 'pals'– Sun UK
Like a dog with a bone Top U.K. Jewish Group [Board of Deputies] Calls on Post-Corbyn Labour to "Work to Repair Itself" from Antisemitism Scandals– algemeiner.com
Nice work if you can get it Mount Sinai, New York, hospital leaders work "from home" in Florida vacation homes during coronavirus crisis
With friends like these Trump's "friend in coma" from coronavirus is a Jewish real estate mogul, Vanity Fair reports– Jewish Telegraphic Agency

Ignorance U.S. expert: Berlin "anti-Semitism" center ignores Israel-related antisemitism– Jerusalem Post
Virginia goes down Philip Giraldi: Virginia Goes Zionist: Jewish power manifest in the Old Dominion– unz | One-quarter of coronavirus infections come from synagogues [Israeli] Health Ministry admits | New York City's Mayor De Blasio to [disobedient] synagogues: Close for coronavirus – or be shut down permanently– Jerusalem Post | Jewish community is just 0.3% of UK population, yet nearly 5% of UK virus dead are Jewish. Solution: "Blame the 'Far Right'"| America's Largest Population of Holocaust Survivors Is Endangered by the Coronavirus as Crown Heights and Borough Park Shut Down–Tablet | Israel's ultra-Orthodox communities in Jerusalem, Bnei Brak biggest hotspots for virus– i24NEWS
More cash, more, please Chutzpah: ADL Wants a Federal Bailout, by Michelle Malkin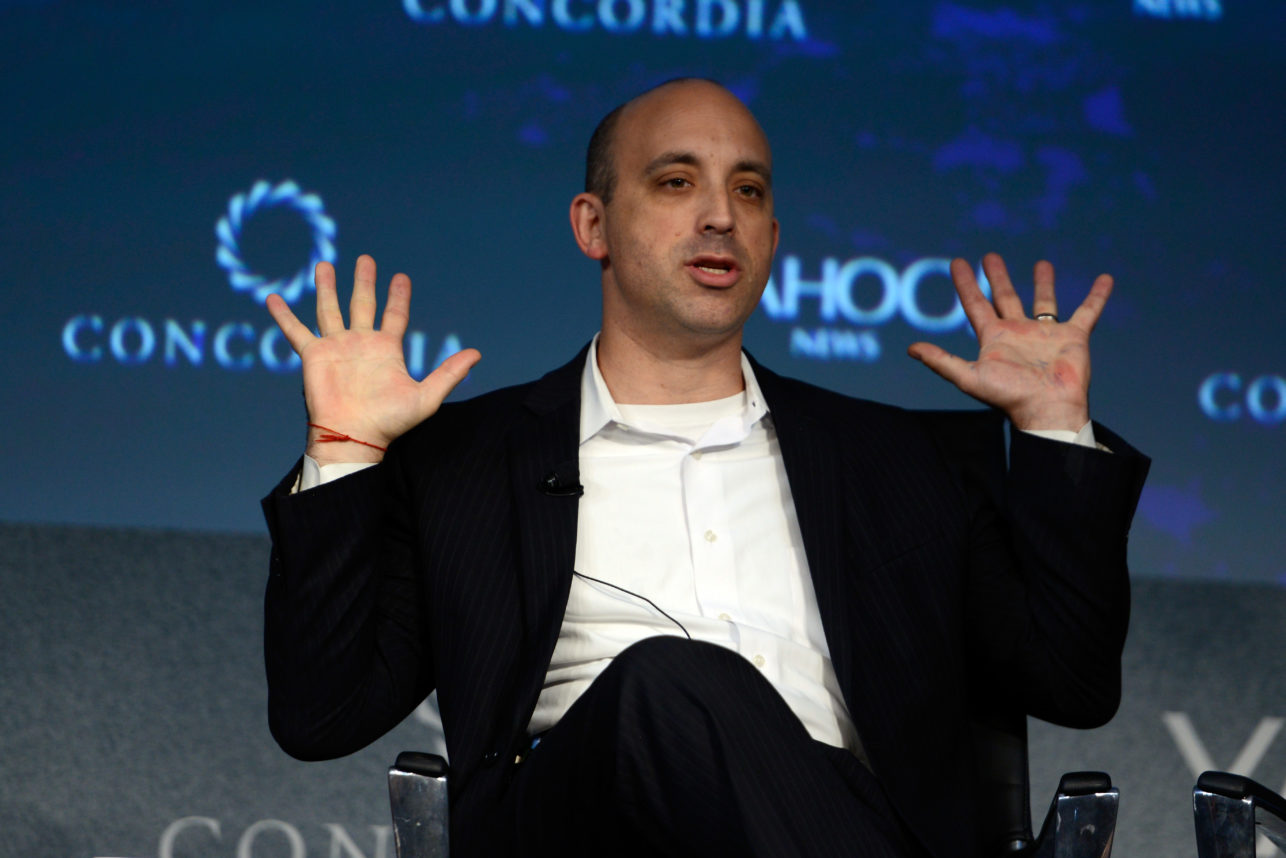 Above: ADL chief Jonathan A Greenblatt Oxfam apologises to Israeli ambassador for selling "anti-Semitic" book– Jewish Chronicle | W H Smith [major U.K. bookseller] apologises for selling Hitler's Mein Kampf and Protocols of the Elders of Zion– Jewish Chronicle. Apologises? AWPOW*
For those still unaware "Holocaust" Center to host virtual events for Genocide Awareness Month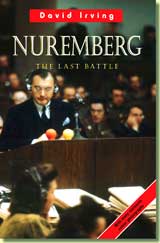 Back to the Future The "Nazi" surrender through German eyes: Soldiers marching into captivity and last days of Hitler– Daily Mail

We're still not liked "Anti-Semitism" is thriving, and Coronavirus will fuel its growth– algemeiner | Germany's "anti-Semitism commissioner" says Jewish communities are thriving– Jerusalem Post
Kamikaze homoexuals, immigrants U.K. Gay Pride Parade to go ahead despite Coronavirus and despite social distancing rule- Summit News. Thousands of people congregated in narrow streets during a global pandemic. What could possibly go wrong | French official says quarantine should not be enforced in immigrant areas – to avoid riots– Summit News
Mossad success IDF, Mossad, and Israeli government import [from "undisclosed" country] ventilators, masks in battle against virus– Times of Israel. Hebrew media reported that the Mossad obtained 25,000 N95 respiratory masks, 20,000 virus test kits, 10 million surgical masks
Mustn't lie to U.S. agents Feds: Brooklyn NY price-gouging suspect [Baruch Feldheim, 43] coughed on FBI Agents, said he had Coronavirus
Why they came back Alexander Mashkevich: why Jews return to Birobidzhan– Libertarian Republic
Interesting Strasbourg, France: A Majority Of Jewish Community infected, "anti-Semitism" Rising, Chief Rabbi says- The Yeshiva World
CLICK below for complete 30pp interactive descriptive Catalogue of all David Irving's books so far — both available and as work in progress

David Irving writing in his Mayfair home in the 1970s (The Times, London) [Bookstore: Buy them here]
---
Blood libel Jew outraged about painting of Martirio di San Simonino da Trento per omicidio rituale ebraico | Italian Artist Giovanni Gasparro revives "anti-Semitic" Blood Libel with graphic painting of medieval child martyr | Jesse Eisenberg on nailing Mark Zuckerberg and resisting "anti-Semitism"– dailybeast
Criticism not allowed German journalist [Der Spiegel] withdraws criticism of Israel as "Corona Dictatorship," by BenjaminWeinthal | German magazine [Der Spiegel] stokes "anti-Semitism" against Israel amid coronavirus, says Benjamin Weinthal– Jerusalem Post
Applause Cheering [heard] as Israeli sniper shoots Gaza Palestinian in the head – The Guardian | Previously, Tensions rise after video of Israeli bulldozer dragging Palestinian body sparks outrage- Mondoweiss
Mrs Merkel's Madness EU called to use cruise ships to move migrants from Greece to Germany – Toxic Petri-Dish cruise ships full of immigrants: What could possibly go wrong?– VoiceofEurope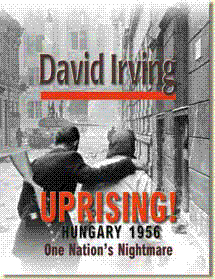 Christ killers Conservative pastor says coronavirus spreading in synagogues is God's punishment to Jews for "opposing" [crucifying] Jesus Christ– newsweek
Out of the frying pan New York rabbi, Holocaust survivor, dies at 91 from coronavirus– Fox News. "Rabbi [Romi] Cohn lived an incredible life of service, helping fifty-six families escape 'Nazi' tyranny," Rep. Max Rose, D-N.Y., tweeted Tuesday. "I hope you'll join me in praying for him [and] his family."
Divestment news Microsoft Divests From Israeli Facial-Recognition Startup– New York Times
Laws don't apply to us New Jersey cops are forced to break up another wedding in a Jewish community, with forty guests, as Lakewood NJ residents continue to ignore social distancing rules– Daily Mail. "New Jersey cops are forced to break up another wedding in a Jewish community as residents continue to ignore social distancing rules" | Rabbi among three arrested for operating a mikvah [ritual Jewish bath] in Buenos Aires, in violation of anti-virus laws– The Jerusalem Post | Shameless parasites out for money. Our misery is ADL's taxpayer- funded opportunity | Billionaire Bill Ackman [a Jew] details a $2 billion bet he just made that coronavirus will be a "temporary but massive economic shock"– The Guardian
Mais naturellement The virus spreading faster than coronavirus: [of course] "anti-Semitism"– Jerusalem Post
The first part of David Irving's provocative new biography, HEINRICH HIMMLER: 'Always be Decent, and Brave, and Kind' — comes from the printers in the next weeks.
Stalingrad Battle Adolf Hitler Speech (Part 1) Rede Adolf Hitlers anlässlich der Eröffnung des 4. Kriegswinterhilfswerkes im Berliner Sportpalast (30.09.1942) – The famous speech recorded with crystal clarity. Thank you, YouTube Never happy, always complaining Jewish family beefs about committee that rules on "Nazi" looted art– DutchNews | Bernie Sanders: The US's Corbyn test–Jerusalem Post
The Disinformation spreader Is Wikipedia a Disinformation Operation?– swprs | U.S. Corona-Virus theory: New Jersey Jewish doctor– Russia Insider | Disinformation operation
Hitler's War by David Irving, is available. Photo, right: from the book's picture section, one of Walter Frentz's fine photographs, Hitler addressing Luftwaffe fighter aces at the Berghof, spring 1944
Lesson in pariotism How David Irving defined Patriotism for Richard Rampton, QC, the very capable defence counsel of Deborah "Liar" Lipstadt (15 secs.)
The Lie Prevails Oxfam removes copies of a notorious "anti-Semitic" text from its online bookshop after one [dated 1936] is spotted by the [new] Israeli ambassador – That's Mark Regev, who mendaciously claimed during Israel's murderous war against Gaza that Israel would investigate every claim that it was committing war crimes. We're awaiting the result, and won't forget him
What'cha Doin', Rabbi? Jewish suspects arrested for swastika graffiti on synagogues | "Holocaust denial" and repression of Iranian Jews remains a "pervasive" problem | Israeli rabbi says Coronavirus outbreak is divine punishment for "gay pride" parades | "Nazi" history: Hitler's world views reexamined in biography– Deutsche Welle. Caution, an organ of the puppet German government
Bumpsy Daisy "Forty-two Knees in One Day": Israeli Snipers come clean about shooting Gaza protesters | The Israeli army doesn't have snipers on the Gaza border. It has hunters– ha'aretz | Israeli officials in U.S. for talks on ICC war crimes threat | Kushner: U.S. to approve annexation if Palestinians don't negotiate– Jerusalem Post
Hard to swallow Bill Clinton explains Monica Lewinsky affair as "managing my anxieties"– Sydney Morning Herald. Or could it be that Clinton just fancies chubby Jewish girls??

---