David Irving returned to London, to complete "Himmler" and sign his books from his bookstore.
---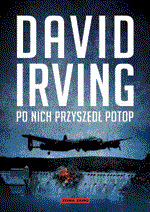 DAMBUSTERS. Now also in Polish bookstores: The Night the Dams Burst | and English edition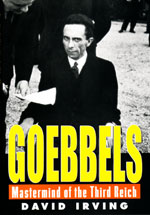 "GOEBBELS. MASTERMIND
OF THE THIRD REICH"
The controversial
David Irving biography,
752 pages plus 40 pages of photos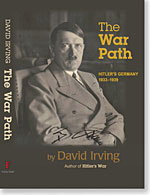 Focal Point reprint
of a David Irving classic, with 27 pages of unknown photos
[Click here to see jacket]

This year's tour: all four grim "Reinhardt" sites and three massive bunker-ruin sites, including the Wolf's Lair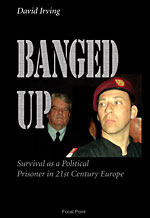 BANGED UP: The full story of how the Austrian secret police ambushed and imprisoned Mr Irving 2005-6 -- for a lecture he gave sixteen years earlier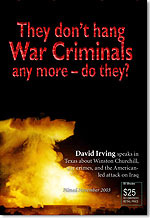 enlarge. Video DVD: THEY DON'T HANG WARS CRIMINALS ANY MORE - DO THEY? David Irving at Alvin, Texas: "Hitler, Churchill, and Iraq - war crimes of the modern world." $25
DVD: The Life and Death of Heinrich Himmler.

enlarge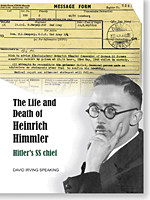 David Irving speaking at Niagara Falls in 2012. Drawing on data from Moscow and other archives, he talks about Himmler's murder in 1945, his achievements, and how much he actually told Hitler of what his SS was doing. $25. Special to this website's readers, $20.

---
Video DVD: Now available. David Irving speaks on THE SEARCH FOR TRUTH IN HISTORY • After billionaire oligarchs bribed the Canberra Government to ban him from Australia, he entered another way - on 10,000 videos! $25|

enlarge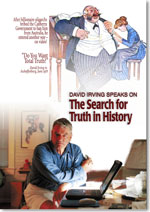 Video DVD: David Irving's message to the Germans: $30: click for details
(will not be shipped to Germany)
---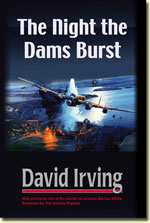 - a thrilling war story of British genius and heroism.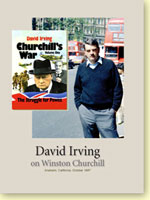 Video DVD: DAVID IRVING talking about Churchill's War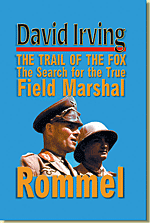 AVAILABLE IN POLISH:-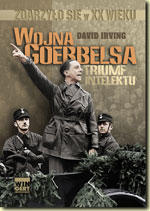 DAVID IRVING'S FAMOUS GOEBBELS BIOGRAPHY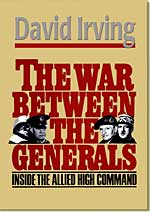 David Irving's classic history of the infighting between the top Allied generals during the 1944 invasion of Normandy, based on their unknown private letters and diaries.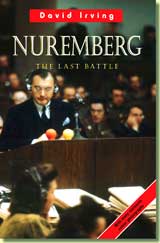 THE VIRUS HOUSE
David Irving's 1967 pioneeering account of Hitler's atomic bomb project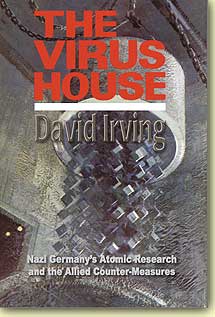 First published in 1967, and serialised by The Sunday Telegraph, Der Spiegel, and newspapers around the world. Said Nobel prize winner Professor Werner Heisenberg: "Irving's book is very good - it gives all the facts."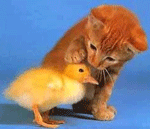 THROUGHOUT 2019:
Remember the writers and historians jailed in Germany, Austria, and elsewhere and banned from visiting many countries in the British Commonwealth and "free world"

ALSO STILL AVAILABLE

FOR SALE: David Irving has a very few old but rare first editions of his original books, in English, German, Italian, Spanish, and other languages, most of which are currently out of print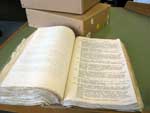 David Irving finds a crucial decoded document on Dresden's huge 1945 death toll

NOW AVAILABLE:The Memoirs of the Chief of Hitler's High Command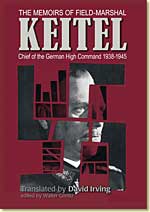 David Irving's daily newswatch on History and Human Rights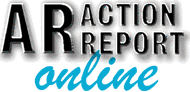 ---
»» Famous footage retrieved from BBC archives: David Irving (1977) on the "David Frost programme". Over 41,000 views in one week before YouTube deleted it. Then YouTube seems to have reinstated it: Did David Frost Attempt to Destroy David Irving in his TV Show in 1977?" and it can be seen [here] too We are aware that YouTube has purged most of David Irving's talks from their platform recently. There still exists a library of our talks and interviews , accessible on the Internet at https://archive.org
»» Registration has now ended for,this year's Real History tour of historic sites in Latvia, Lithuania, Poland, etc., incl. Adolf Hitler's "Wolf's Lair"
---
Well, everybody missed them Daily Mail exclusive: Prince Andrew is pictured inside Epstein's mansion – "how did he miss the signs?" | Ghislaine Maxwell [aka Hoch] seen in Los Angeles for first time since Epstein's death | Epstein post-mortem findings fuel rumours he was strangled – The Times, London. If only this level of interest had been displayed with the 1987 murder of Rudolf Hess
What she saw in him [Tall] woman nearly fifty years younger, weds Millionaire "Holocaust" survivor Jack Garfein, 89 – joy, "after all we suffered". Seemingly into pædophilia, Garfein was a major figure in The Actors Studio — where he collaborated with Marlon Brando, Marilyn Monroe and James Dean
Shouldn't have done that Czech man who gave "Nazi" salute at ultra-nationalist rally gets £1,000 fine and suspended sentence
It's in their blood Israeli drug lord Amos Dov Silver escapes at Boryspil Airport, Kiev, during extradition to Israel. (Extradition, or rescue?)
How frightfully gay Xenophobia, Homophobia, and Prejudice from Croatian diplomat in Berlin – more proof that "fake news" journalists think other than us normal folks | Gay "Pride" issues boil over in Poland ahead of October elections – Church Militant
They don't seem to like him, do they! Melbourne, Australia, bookshop comes under Jewish fire for selling "disgusting" photo of Hitler – seen with children
Never satisfied Dutch Jewish leader protests comparisons between burqa ban and the "Holocaust" – timesofisrael.com
Easily Mis-Understood Edward N. Luttwak, A Misunderstanding About "anti-Semitism" - Tablet Magazine | Bernie Sanders: If Israel Doesn't Want Members of Congress Visiting, "Maybe they don't want American money"
More "anti-Semitism" Russian firm removes "anti-Semitic" billboard featuring Orthodox Jew – An asset management firm in Russia removed billboards featuring a depiction of a Haredi Jew as a money lender extending one hand with the words: "Goodbye rent!"— timesofisrael.com | Norman Finkelstein tells The Canary that anti-Corbyn smears have nothing whatever to do with "anti-Semitism" – The Canary
Blatant Jew-hatred "Jews are spying on you," Ontario newspaper claims – "We are appalled by the blatant Jew-hatred peddled by this publication," said Michael Mostyn, Chief Executive Officer of B'nai Brith Canada – israelnationalnews.com

A timely warning Patrick Buchanan: China, not Russia, is the greater threat
Swimming prohibited Holocaust denier Chris Crookes finally expelled from Labour - 18 months after being suspended. He suggested – gasp – that Auschwitz prisoners could lodge complaints with the commandant, and even had a swimming pool
Modern art, entartet Jeffrey Epstein had a painting of Bill Clinton wearing a blue dress and red heels inside his Manhattan mansion - visitor reveals bizarre image inside pædophile's $56m lair– Daily Mail | Epstein RIP: Questions remain to be answered
Jailer, this champagne tastes odd Jeffrey Epstein, "apparent suicide", died in the dark — Former US Attorney Preet Bharara tweeted that he was "dumbfounded" by Epstein's death. "There should be — and almost certainly is — video of Epstein's suicide. One hopes it is ... secured" | Epstein discovered dead in jail – Timing: A "suicide watch" in prison is not difficult: in Vienna, says David Irving, the light was turned on all night at hourly intervals to check we were not busy killing ourselves (we weren't). Previously: Celebrities, royals and politicians brace themselves for explosive Epstein files – not mentioned. Ghislaine is the daughter of the late "Robert Maxwell" – born in Czechoslovakia, Slatinské Doly (now Ukraine), as Ján Ludvík Hyman Binyamin Hoch, a Jewish fraudster who died mysteriously falling off a yacht named after her, and is buried in Israel. But, hey, let's keep calling her Maxwell. Her father's suicide also looked like a Mossad job

Go for them, Bernie! Bernie Sanders threatens to "leverage" U.S. aid to combat Israel "racism"
Berlin in Color 1942 Swing bands under "Nazi" Germany: Deutsches Tanz- und Unterhaltungsorchester - thank you, YouTube
Mustn't do that German to face charges for "questioning Holocaust" at concentration camp
Here's another one: Israeli billionaire Beny Steinmetz and two associates are to stand trial in Switzerland for bribing Guinean officials to win mining licences – Guinea's mineral wealth makes it one of Africa's richest countries; but most [honest, non Israeli] citizens live on less than $1 a day
... and another: Israeli man indicted in rape, sexual abuse of forty-five underage girls
Freedom of speech latest [Alison Chabloz, called by the Jewish advocacy group Campaign Against Antisemitism] notorious "anti-Semite" and "Holocaust denier" is banned from France until 2059 – is that possible under EU "law"? | Holocaust-denying U.K. blogger says she's been banned from France for 40 years – timesofisrael.com | To even up the balance, here's a link to Alison Chabloz
Fake News "National narcissism" means Britons, Americans, and Russians all think their country was responsible for winning WWII – with popular films and TV adding to this skewed view
Epstein, disappearing trick Congressional committee demands Bureau of Prisons come clean on who knew that Jeffrey Epstein was taken off suicide watch and asks if anyone outside of the Department of Justice was told | New Epstein prison bombshell | Ghislaine Maxwell told friends she planned to "disappear" as Jeffrey Epstein case "raised its ugly head" |Reports: Jeffrey Epstein "purchased" underage Slavic girl as "Sex Slave"; a round-up of the reports involving Epstein and his Jewish billionaire partner, Les Wexner, of Victoria's Secret | Vanity Fair: Pres. Trump knew Epstein had incriminating photos of Bill Clinton – yet he kept quiet

Liars all Edmonton (Canada) journal apologizes for publishing "anti-Semitic" cartoon — with the express permission of "Liar" Deborah Lipstadt
Survival with Gold knobs on "Holocaust survivor" celebrates her 104th birthday in front of the Western Wall in Jerusalem with 400 of her descendants – she survived "Holocaust", Auschwitz AND Mengele
Are Jews allowed to tell porkies? Josh Frydenberg caught out on citizenship lie | Not Australian citizen, Treasurer, Liberal MP Josh Frydenberg faces court legal challenges. He lied about his own mother | Frydenberg faces citizenship challenge —The Australian Jewish News
No U.K. memorial, then The conflation of opposition to the "Holocaust" memorial with "anti-Semitism" is offensive to the memory of the victims – Jewish Chronicle, who alone can make sense of that title

Shoulda thought first, before occupying territories The European Union to mandate that Israeli products made in illegally occcupied territories carry consumer warnings, a decision that could trigger American anti-boycott laws and what legal experts describe as a "Pandora's box" of litigation
Is that all? "Four Antisemitic crimes per day since 2001," official German statistics reveal. The crimes are mostly Jews being spat upon
Changing sides How Israel's right wing aims to turn Palestinian narrative pro-Zionist – middleeasteye
Despite overwhelming Jewish charm London rejects Holocaust memorial despite approval by every simpering prime minister from David Cameron to Theresa May — Hooray
Thuggery spreads to U.K. Chris Williamson refuses to bow to thuggery after venue threatened by two men — whose identity we just can't guess | Labour facing fresh Williamson row as suspended MP is set to speak at "multiple" events at party conference. Look what Israel and its Jews are doing to the once proud, independent U.K.

So now we're quits? "Nazi"-stolen artwork, vases "returned to" Jewish families in Germany after eighty years

— and why not? Distorting the definition of "anti-Semitism" to shield Israel from all criticism
Shoulda been more discreet Chemnitz Football Club sack captain for "openly displaying" sympathy for neo-Nazi groups
---
CLICK below for complete 30pp interactive descriptive Catalogue of all David Irving's books so far — both available and as work in progress
[Bookstore: buy them here]
---
A Six billion-dollar industry Franklin Stahl, writing for Unz: The 2017 "Anti-Semitism" Scare: Made in Israel?
We never looked like that German Jews and U.S. ambassador: Jews accuse Spiegel of spreading "Nazi" propaganda – Showing Jews with sidelocks is "anti Semitism", German Jews charge
They lost advertising Pro-Corbyn website The Canary blames political Zionists after it's forced to downsize – Huffington
Australia Joe Hildebrand: We need to hear "hate speech", not ban it
No mention of Japan Albert Einstein wrote to the U.S. in 1939 pleading with the government to build an atomic bomb – he wanted it to destroy Germany
For example, was it really Six Million? Millions of "Holocaust" records now searchable online
Brits waking up? Number of "anti-Semitic" outrages in U.K. continues to climb in 2019, new report by [Jewish] CST reveals
Easily vexed, terrified Barbara Streisand calls "anti-Semitism" one of most vexing, terrifying issues of our times

Wolf"s Lair news Will Hitler HQ makeover create a Nazi theme park? asks BBC. — David Irving's annual tour of the Wolf's Lair and other historic sites in Latvia, Estonia, and Poland will go ahead as planned
Liar, dog, or pony – which is which Deborah Lipstadt was described as a liar by Judge Sir Charles Gray QC after she spouted total lies for which she offered no defence, writing for example that David Irving was in cahoots with Hamas and Hezbollah, destroyed or damaged records loaned him by Moscow, and so on
Is there a pattern emerging here? U.S. President Donald Trump pardoned Israeli-born drug pusher Ronen Nahmani, who had served four years of a twenty-year sentence for conspiracy to distribute synthetic drugs. American Chabad member Sholom Rubashkin, was also released from prison. The president dismissed Rubashkin's sentence | Bernie Madoff asked President Trump to reduce the remainder of his 150-year prison sentence
Out of control U.K. government urged [by Jewish "Holocaust" Educational Trust] to consider ban on sale of "Nazi" artifacts after [Ulrich Graf] Hitler bodyguard's medal sells for £36,500
Fragile security Britain says releasing a 1941 document about Palestine might "undermine security"– Mondoweiss
Famed V-2 double-cross squibbed MI5 double-cross to make "Nazis" think their rockets were missing London didn't work, study shows | Daily Mail
Sorry for lethal quip U.K. Board of Deputies president says sorry for tasteless "sacrifice [Jeremy] Corbyn" quip – The Board of Deputies of British Jews is the deceitful governing body
Into pædophilia too Authorities break up underage sex-tourism ring run by Israelis
Oh, we forgot Jewish woman named head of NSA's new cybersecurity division – and why not
Calling a spade what it is Pres. Trump considers labeling antifa a terrorist organization – like the Jewish Defence League | Brazen assassination of two Israeli mafiosi was caught on video — Israeli crime boss and convicted murderer Ben Suthi and his bodyguard (and fellow underworld figure) Alon Azulay were murdered in a hail of bullets ... "a settling of scores in the Israeli mafia"


Wheel in the accused Former SS soldier Karl Munter, 96, charged in Germany with "denying the Holocaust" ("for questioning the extent of the 'Holocaust'"), says Jerusalem Post. Faces five years in jail if convicted - NB: Deutsche Welle is a propaganda organ of the puppet German government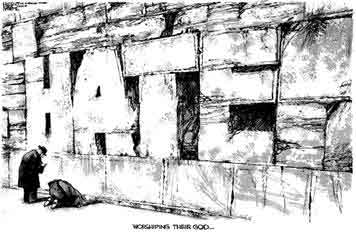 I Tawt I Taw a Puddy Tat New U.K. anti-Semitism adviser John Mann says Jews are the canary-in-the-coal-mine – He incidentally gets a more generous office in the British Parliament than others | Mann is appointed government's "anti-Semitism" adviser in Theresa May's final act – a frequent supporter of Jewish causes, and MP for Bassetlaw (where Cdr J J C Irving was Labour candidate in 1945) | Europe to step up its fight against "anti-Semitism" | Labour Party storm over "anti-Semitism" is said to have cost £400,000 in legal fees

But some of Pres. Trump's best friends are Jews Bernie Sanders: U.S. policy in Mideast can't be "pro-Israel, pro-Israel, pro-Israel"

Names of "family members", please MGM Resorts to remove six-pointed star from security uniforms – a casino guest June Scharf "screams she has family members" who died in the "Holocaust" – MGM uniforms: Design will be redone after a complaint of "Holocaust" imagery - CNN

Lawyers, rewriting history "Ex-'Nazi' testimony casts fresh doubt on 1933 Reichstag blaze": media – "In 2008 [courts of puppet government of] Germany posthumously pardoned him [Marinus van der Lubbe] under a law introduced in 1998 to lift unjust verdicts dating from the 'Nazi' era". — The facts are known: Dr Goebbels was with Hitler when word was telephoned of the blaze, and both were dumbfounded
Guilty study Nine percent of online gamers have been exposed to "Holocaust denial" – says ADL's Jonathan Greenblatt — which tells us how he spends his spare time | Grapevine: "Holocaust" tensions that won't go away – Jerusalem Post
Dirty job, gotta be done Philip Giraldi on Israel's Agents of Influence – "it's a big job to uncover Israeli subversion, but somebody needs to start doing it"
They were better, after all Queen's University, Belfast, research finds "Nazi" members were more upwardly mobile during the Third Reich | The full text of their paper
He was there, so he probably knows the truth Former Hitler Youth SS soldier, now 96, "denies Holocaust" on TV, is charged with Disparaging the Memory of "Nazi" Victims – i.e. Speaking his mind freely. But that is puppet Germany
Organised crime Roy Unz in American Pravda: The Power of Organized Crime
A great and decent lawyer RIP: Robert M. Morgenthau, longtime Manhattan district attorney, dies at 99
Soviet "liberators" Trump, world leaders invited to Jerusalem to mark 75 Years since liberation of Auschwitz – Auschwitz, a labor camp with an unaccceptably high mortality rate; and demonstrably nothing more
Is that good? Israeli minister: We're the "only country killing Iranians"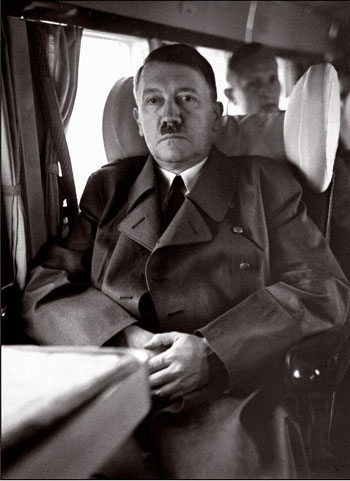 Leadership qualities U.S. school official apologises for calling Adolf Hitler a "good leader" | Israeli Rabbis at military prep school are caught on video praising Hitler
The long, long journey to recognition His Wehrmacht and SS troops paid the ultimate price defending Europe against the mighty offensive prepared by Moscow's Judæo-Bolshevik army against all western Europe for July 1941; but Hitler's masterstroke on June 22, 1941 came first. On the Soviet plans, see original Soviet documents, in Major-General (DDR) Dr Berndt Schwipper's (ahem, downplayed) book, Deutschland im Visier Stalins (Vowinckel Verlag, 2016). Photo left: one of hundreds in David Irving's newly reissued Hitler's War: "I have recently received my copy of Hitler's War," writes RU of Oldham, Lancashire. "A beautiful book, with wonderful photographs. A book to be proud of! Your tireless energy in producing this History is something we should all be grateful for." DC writes: "The book arrived in today's post. You were right about the superb quality of the printing, and especially the photographs!" | JFK diary calls Hitler "stuff of legends"
The unspeakable truth "Stauffenberg was a traitor": the comment that went too far for the AfD | AfD-Vorstand will sich mit "Stauffenberg-Schmähung" befassen | Frau Merkel marks Hitler assassination bid with attack against "far Right"
Send her home too The Woman at the center of Trump's Iran policy — is Treasury official Sigal Mandelker, Israeli daughter of "Holocaust survivors" — The Atlantic
Oh-oh, he's Jewish? Australian Prime Minister Scott Morrison [a Pentecostal Christian and Zionist] defends Josh Frydenberg, condemns "Anti-Semitism" – The Australian Jewish News | "Board of Deputies of British Jews" accuse Labour of "letting off" antisemites – The Guardian
One for the Memory Hole TIME: How historians are reckoning with the "former Nazi" who launched America's Space Program | DC news outlet pulls feature crediting "Nazi" rocket scientist [Wernher von Braun] for Apollo 11 moon landing – One thing is certain, no Jews worked at Peenemünde, so they can't claim any credit | America only put a man on the moon with the help of "Nazi" monsters, by Jewish writer, Tom Bower
Right: Jonathan Tobin, editor-in-chief, Jewish News Syndicate
Up to their old tricks Trial opens for Jewish-American woman charged in $145 million fraud scheme —
evidence will show that an Israeli woman [in Maryland] oversaw a "massive" scheme to defraud tens of thousands of investors across the globe out of tens of millions of dollars
The saga returns Lawyer flags Josh Frydenberg, threatening to challenge his election in the High Court, claiming he is a Hungarian citizen by descent | Frydenberg citizenship saga returns – and the process of ritual defamation of his accuser begins – Frydenberg, described as "the son of a Holocaust survivor," – his Hungarian mother was two when WW2 ended and she left Hungary – said the issues of his phoney Australian citizenship were "dealt with comprehensively through the last parliament"; yes, too right. 'Nuff said. In our view he's Australian as a bent shekel
Money, money, money Thanks to Government Inaction, Israel has become a haven for international scammers and fraudsters | Times of Israel: German, Austrian police raid offices, arrest suspects in Israel-linked scam
More "anti -Semitism" Daniel Radcliffe [aka Harry Potter] weeps on BBC TV – upon learning that a U.K. police report stated, "Jews are frequently responsible for demolishing their own business premises." It is called Jewish lightning. His great-grandfather had a jewellery business – what else? – and was denied insurance compensation.
As say both Mel and Mahathir Israel is root cause of world instability, says Malaysian prime minister Prime Minister Tun Dr Mahathir Mohamad | The Hill: Israel preparing for possible "military conflagration" with Iran, official says
Because they have found / know / suspect the truth? Why is there a double standard for regimes that deny the "Holocaust?"
Wiesenthal Center [Rabbi Abraham Cooper ] Calls on AOC's Chief of Staff to apologize for wearing "Nazi" Collaborator T-Shirt
Watch movie of real life U.S. colour film footage of Berlin streets around July 1945, ending with a ghostly, mocking snatch of Dr Josef Goebbels' famous Total War speech in the Berlin Sport Palace in February 1945
Russia again urges U.S., Ukraine to support its "anti-Nazism" efforts | U.S. libraries strip name of Melvil Dewey from the Dewey Decimal system, because he was "anti-Semitic" (and liked women)
Bedfellows Fake news and "anti-Semitism" are ancient bedfellows – "The eminent historian [and Liar] Deborah Lipstadt has long been on the front line of this fight"
Keep your bags packed Jewish descendants of refugees from Nazi period denied German citizenship | DW | 10.07.2019 Deutsche Welle is a propaganda organ of the German government – "I am appalled," George continued. "As a Jew, there has always been a thing about keeping a bag packed" – like any common fugitive
Seeemple! – just behave like the decent rest of the human race Department of Justice to convene summit on combating "anti-Semitism"
Can't stop lying 'Feh!' "Top Holocaust scholar" [Liar Deborah Lipstadt, [who has actually published zilch on the Jewish tragedy] pans Netanyahu for warm ties with Poland, Hungary
See? — there was a "Holocaust" Calls for Florida principal [headmaster] to resign amid "Holocaust" controversy | and look, Florida principal reassigned after refusing to call the "Holocaust" a "factual, historic event"— Frank A. Barbieri Jr., chair of the School Board of Palm Beach County, said: " there is no room anywhere in any school system on the planet for an 'anti-Semite'" | Florida principal removed after "Holocaust denial" — "one of the most well-documented truths of history" – so why did it take take $13million in shekels and three months in the British High Court for (Liar) Deborah Lipstadt to "establish her innocence"? | Brave Florida school principal apologizes for telling parent, "Not everyone believes the Holocaust happened" — William Latson of Spanish River High School in Boca Raton, Florida, said that Holocaust education is "to be introduced but not forced upon individuals, as we all have the same rights but not all the same beliefs"
They're all dying now Arnold Fleischmann, who escaped "Nazi" Germany [in 1940] and later served as aide to Eisenhower during WWII, dies | Eva Mozes Kor: The "Angel of Death" survivor who faced top "Nazi complicit in murder" of millions of Jews | German film producer, "Holocaust" survivor Artur Brauner, dies at age 100 –Born in Lodz, Poland in 1918 to a Jewish family, he, his parents and four siblings, survived the "Holocaust" by fleeing to the enemy Soviet Union in 1939. Twelve of his relatives were killed by German forces at Babii Yar, where else?: there is no proof. His work includes the film story of Sophie Scholl and the White Rose anti-fa resistance group, which was executed in 1943
Sir Henry Deterding Royal Dutch Shell founder's meetings with Hitler, strong "anti-Semitic" views and financial support for the Nazis Never again, please Jewish group calls on Congress to make "Holocaust education" mandatory in U.S. schools. Note RT is a propaganda organ of the Russian government | Israeli government minister takes credit for 27 U.S. States passing anti-BDS laws – i.e., a foreign government boasts it interferes in U.S. politics
Think-radio "far Right" radio station thought to be based in Wales
A man easily harrowed SS dagger belonging to Erch Kempka, Adolf Hitler's personal chauffeur goes on sale for £5,000 – Daily Mail – Matthew Tredwen, specialist at C&T Auctions, said: "It is harrowing to think this dagger could have been in such close proximity to Hitler"
An unforgotten war crime Burying the Nakba: How Israel systematically hides evidence of the 1948 [murder and] expulsion of Arabs. Since early last decade, Israel Defense Ministry teams have scoured local archives and removed historic documents to conceal the Nakba
No, they just shoot them dead German government contractor at speaking event titled "Politics and Day-to-Day Life: Perspectives on the West Bank and Gaza," in the German city of Aachen, says IDF "executes" peaceful Palestinian protesters
Another typical smear Alex Grobman, PhD, on David Irving's Great Adventure — which is? He does not say. Grobman, "a Hebrew University-trained historian, is senior resident scholar at the John C. Danforth Society and a member of the Council of Scholars for Peace in the Middle East. . . Most, if not all, of my fellow Jewish historians, refused to meet with Irving or any other 'Holocaust' denier. . . After the [Deborah Lipstadt] trial, I appeared once again on BBC. I spoke to Irving briefly, though he was not in the mood to talk"
Tru-ish refugee story I fled "Nazi" Germany. I hope the US doesn't turn its back on refugees, says Aryeh Neier in The Guardian
Great Shakedown to continue, ad infinitum Trauma left biological mark on brains of Holocaust survivors says Dr. Ivan Rektor in a press release. "Early results show this is also the case in children of survivors, too" | Mental health of three generations has been harmed by the Holocaust – says Jewish professor | Generosity, extended, for spouses too: [puppet government of] Germany extends pensions to Holocaust victims' spouses by nine months after their death
Kindertransport 1938, latest Mark Lewis and Mandy Blumenthal arrive in Israel. – After living in England they decided they don't like London any more, where nobody kills Palestinian children | Kindertransport in reverse: "Europe is finished," says an Ungrateful Lawyer as he leaves U.K. for Israel with his wife, brandishing coveted Israeli passports | The other side of the Mark Lewis story: he was fined £2,500 in November by the solicitors' regulating body for offensive tweets and "wishing" others dead, which is a felony in Britain, when committed by an Englishman
»»Ungrateful lawyers Mark Lewis and Mandy Blumenthal arrive from London at Ben Gurion Airport, Israel (Channel 10 screen capture)
Jewish boast Israeli-made virus bypasses Apple firewalls, infects Macs — but can it kill Palestinian children?
Not switched, but not "suicide" either Hitler's deputy was NOT switched for a Doppelgänger — No, he was strangled to death in Spandau prison. Berlin, by an American Negro GI, Tony Jordan, in August 1987, which was hushed up by agreement between the U.S. State Dept and the embarrassed British Foreign Office, who instructed the Berlin prosecutor (and no doubt the puppet German government) not to investigate
Lovely Guess who's speaking at the Melbourne Writers' Festival on Monday 2 September, 6pm — round-the-world gadabout and Rachel Weisz lookalike, "acclaimed historian" Liar Lipstadt. We wonder (Not) who's forking out the shekels for her air-ticket Atlanta to Australia? We will supply a copy of the twelve questions for Australians to ask her, closer to the date. We will ask our daughter to go and ask them; Melbourne, Australia, is her home town. Questions like, "Why were you too frightened to enter the witness box in your Trial?" (We know the likely answer | Ms. Deborah Lipstadt in Israel: "Anti-Semitism is like herpes, it never goes away" — Is she trying to tell us something? | Trump, Corbyn "enabling" anti-Semitism: says "historian" Lipstadt, writes Janice Arnold, Staff Reporter — Photo shows Lipstadt's not just a Liar, she's cack-handed too. You Sassenachs can look it up
"German" measles epidemic Australia News: Report reveals couple's mysterious, controversial donations — anti-vax parents in U.S.A. usually fall into one of two camps, people from wealthy inner-city suburbs or alternative regions, and those from less affluent areas who lack access to immunisations
Like Neville Chamberlain's promise to defend Poland Pompeo: US will defend UK Jews from Labour Party's Jeremy Corbyns | Trump will defend British Jews if "anti-Semite" Corbyn elected, by Adam Kohen | Pompeo pledges to "push back" if life becomes difficult for UK Jews
Anti-Semitism The Jewish Labour Movement hires Deborah Lipstadt lawyer James Libson in Labour "anti-Semitism" case – Libson spent his youth in a kibbutz, and played no part in Liar Lipstadt's defence | James Libson on Denial: "I thought we'd beaten Hate — I was wrong" – (But then I read down to the comments. Over 4,000 of them when I last checked. I have not read them all, but every one I have looked at could be taken straight from the David Irving phrase book. '20 trillion Jews died to bring us the documentary')
Unteaching history YouTube removes historic video clips of Hitler during hate-speech crackdown - The Washington Post. Shame on YouTube
Another Churchill Myth The Occidental Observer: Setting the Record Straight on another Churchill Myth
Liberty saved On the 52nd anniversary of Israel's attack on the USS Liberty, Ray McGovern focuses on Terry Halbardier, who sent the SOS signal to the U.S. Sixth Fleet which saved the unarmed ship from total destruction by the Israeli air force
Historic sculpture The Times: mediæval Judensau of Wittenberg carving makes "anti-Semitism" acceptable
Belated "discovery" The Times: Russia finally publishes Molotov–Ribbentrop pact with Nazis after decades of denial — In fact Mr Irving privately loaned to the late Jewish–Soviet historian Lev Besymenski in the 1990s, from his own archives, the then unknown microfilm by Karl von Loesch of the documents concerned, which provoked a furore among Soviet historians: the Stalin–Ribbentrop pact and its secret protocols. President Putin now mistakenly claims the Russians are just releasing them
Does that hold for Jonathan, and Julius and Ethel? Chuck Schumer [a Jew] speaking at AIPAC conference, claims that a Jew who lobbies for Israel is no less American | Israeli ex-spy who helped capture Nazi mastermind Eichmann dies at 92 | U.S. Congresswoman Ilhan Omar amplifies Israelis' dual loyalty charge, dismissing Democratic rebukes | Omar goes on an "anti-Semitic Twitter rampage" | Rep. Omar apologizes for controversial tweets on Israel lobby after backlash from Democratic leaders
Family killed – or were they? The last known survivor of the "Nazi" extermination camp Sobibor dies aged 96. Semion Rosenfeld escaped from Sobibór in 1943. "Semion fought as part of the Red Army and was sent to Sobibór . . . until the rebellion," Herzog said. "All his family was killed by the Nazis….Rosenfeld, who leaves behind two sons and five grandchildren, was one of 212,000 Holocaust survivors living in Israel, according to the country's Central Bureau of Statistics in 2017 | Germany does not have to cover ex-Nazi guard legal fees, European Court of Human Rights rules

Fake news in Austria [Judge Ernest Maurer], partner of Austria's new leader [Brigitte Bierlein], freed "Holocaust denier" David Irving from prison [thirteen years ago, imprisoned for saying something thirty-one years ago!], saying he had changed
War crime Second round of deadly Israeli strikes hit Syria — a sovereign state
A name to be proud of RIP: Rudolf von Ribbentrop, decorated officer in the Waffen-SS and son of Hitler's trusted foreign minister, dies at 98 | Obituary: Rudolf von Ribbentrop, Highly decorated SS officer, son of Hitler's trusted foreign minister
Once a Jew [Somali Muslim] Ilhan Omar is charged with invoking "myth of dual loyalty" — but many Jewish writers say it's no myth. (What us? But ask Jonathan Pollard, Julius and Ethel, Klaus Fuchs, George "Blake" (Behar), etc)
Don't ask, Who's he? The incredible disappearance from [2019 MSM] of [Israeli diplomat] Shai Masot – A Google news search reveals that not one single mainstream media outlet has mentioned Shai Masot in 2019. Not even once | Craig Murray blog: Why has Israeli spy Shai Masot not been expelled?
But not all of them World War II messages show how "Nazis" fell for D-Day deception – Hitler was not deceived. He predicted on March 20, 1944 – as our transcripts show – the invasion would only be at Normandy
Not surprising– Israeli who headed Colombia child prostitution ring arrested in Portugal – Middle East Monitor | Israeli heads child prostitute ring
Not surprising at all Alan Dershowitz: Why it's not surprising to see Jew-hatred increase in Western Europe
Rich but not cheap Politico accused of anti-Semitism for depicting "cheap, rich" Bernie Sanders with money tree
|
The jovial truth Von Ribbentrop's son shares unseen photos of gatherings with Hitler — Ribbentrop's jovial-looking gatherings with Hitler
Third world news John Cleese defiant as he says "London ISN'T English city", sparking Twitter storm | 88,000 People Sign petition to keep U.K. Doctor from being fired after reportedly asking Muslim woman to remove veil
"Rebuilding" a "gas chamber" Dépêche No 114/19: Alsace : La délicate mission de restauration d'une chambre à gaz dans l'ancien camp de concentration nazi du Natzweiler-Struthof
Out of the mouth of... "The Jews always flip." What Fire and Fury author Michael Wolff claims Trump said as series of associates including Michael Cohen did deals with investigators
The next Madeleine Albright? Top contenders to replace British PM May viewed as pro-Israeli.– Boris Johnson: he told a Rabbi at the Western Wall that he had Jewish ancestry. "Yes, I have Jews in my family from Moscow, some of them rabbis. That's on my mother's side," Johnson said |Jeremy Corbyn to face formal probe into anti-Jewish allegations
Brisbane Times Alt-right propaganda machine hits millions in Europe and USA
Democracy at work Relief at the Guardian: European elections: far right "surge" ends in a ripple | Emmanuel Macron embarrassed by Marine Le Pen in elections but emerges as EU kingmaker | E.U. Elections See Far Right and Greens Gain Ground | British prime-minister contender Dominic Raab has Czech Jewish father who fled the "Nazis" (in 1938) | Patrick Buchanan: Has the Day of the Nationalists Come?
Hate speech puzzle Is Anti-Semitism free speech or hate speech? by Daniel Pomerantz. Guess what Mr Pomerantz thinks
What changed Liar Lipstadt's Life When I teach courses on the history of the Holocaust, my lectures may stimulate the students intellectually and challenge them personally. Nothing, however, that I impart has the impact of a lecture given by a Holocaust survivor. Ruth Kluger– full of "piss and vinegar", she is unafraid to speak the truth as she sees it. For memoirs of the Holocaust, there is Primo Levi's If This Is a Man and Kluger's Still Alive.
Deborah Lipstadt's Antisemitism.
Can they write? 'Zionists' writing White House speeches on Iran 'word for word,' Rouhani alleges

– or run a country? 'Zionist Lobby Runs France,' Claims Defendant on Trial for anti-Semitic Abuse of Leading Philosopher Alain Finkielkraut
Invented by Dr Goebbels German Party runs for EU parliament with slogan: Israel is our misfortune
Like Cdr. Anthony Courtney, RN? Mystery of the honey-trap video* that shook Austria" By Bethany Bell BBC News, Vienna: Could be a Mossad black op, nothing to do with Russia? — "published by two German newspapers, Süddeutsche Zeitung and Der Spiegel|"
But whose bodies are they? National Public Radio: More than 1000 "Holocaust" victims are buried in Belarus after mass grave discovered — But of course Jewish lore prevents the grave being dug up . . .
Shakedown of the impoverished Poland says "Holocaust" restitution would equate to "Hitler's victory"
Corruption? Jews? Surely not In Belarus, Jews helped build a restaurant next to [250,000] Stalin-era graves. Protests against it have turned anti-Semitic. - The ability of businesspeople like Izrailevich to obtain permits to build so near a national monument is seen as evidence of corruption
Party members watch out Labour Party MEMBER who promoted "Holocaust denial" conspiracies suspended

Empty trays, numbers German "Holocaust" archive puts millions of documents online – Established in the final days of World War II and initially run by the Red Cross, the International Tracing Service is changing its name to "International Center on 'Nazi' Persecution". (Look at the photo, most trays are empty; just like Maidanek)

Might as well redressonline – Gilad Atzmon says: Why not turn the U.K. parliament into a "Holocaust" memorial? | The British Prime Minister and her Puppet Master | Despite Brexit woes, Theresa May is a hero to many British Jews – that should be warning enough
All the usual suspects History of Jewish Bolshevism An excellent parade (slide show) of the usual suspects

And good riddance Washington Examiner: Twitter dumps Southern Poverty Law Center, stops making hate pay | AP: U.S. shuts down "dark web" marketplace; two Israelis charged

Misunderstanding Israeli Jew spits at Poland's Ambassador, Marek Magierowski, outside his embassy in Tel Aviv — it's an expression of welcome in Hebrew, but easily misunderstood

Great Shakedown news Poland cancels Israeli delegation's visit over "Holocaust" restitution demands | Mining the "Holocaust", another vein discovered in Warsaw: U.S. Secretary of State Pompeo urges Poland to pass "Holocaust restitution" law | Polish leaders should clearly condemn "anti-Semitism," and pay up: writes World Jewish Congress head Ronald S. Lauder, of the World Jewish Congress and CEO of Estee Lauder

National interest Australian TV News: David Irving Confronts prime minister John Howard during the Commonwealth Business Forum, October 23, 1997: SBS News — John Howard came to London's Mayfair to speak at the Intercontinental Hotel, and boasted of Australia's new liberalism. Mr Irving, banned after two visits, challenged him, unrecognised: "Would you say a word about Australia's record on the suppression of free speech, of which of course I am a victim?" Howard retorted: "The reason for that decision was, uh, based upon my government's perception of the Australian national interest," and "I don't apologise for it." Mr Irving: "I've not been kept out of Australia 'because of my views on the Jews,' but because of the Jews' views on me." Asked for his views on Immigration Mr Irving said, looking round, "I can't see a single Black person in any of your television teams here. . ." (Thank you, YouTube)

Wiesenthal Center: Court Ruling makes "Holocaust denier" a hero - they protest "at the cancellation of the court sentence against 'Holocaust denier' Alain Soral (aka Alain Bonnet), in direct violation of the Gayssot Act of 1990" | "Nazi hunter" Dr Efraim Zuroff says German social democrats appeased Iranian Holocaust deniers

Herpes again Tracing the roots of anti-Semitism with Deborah Lipstadt — The great historian should examine whether the Jews might possibly be acting in a way that offends anti-Semites. She doesn't. Her obsession is herpes. "I know herpes virus is a terrible thing to have." Is she telling us something we don't want to know? This Brooklyn-born historian uses illiterate Americanisms like "a bunch of" and "like" far too much for us educated people to, erm, like

Interesting Australian Parliament chooses "Political Correctness" over the [Australian] Constitution – Joshua Frydenberg case – Frydenberg was appointed Treasurer although a Hungarian immigrant ; by Trevor Poulton, Australian Legal Practitioner. Section 44(i) defines: "Any person who is under any acknowledgment of allegiance, obedience, or adherence to a foreign power, or is a subject or a citizen or entitled to the rights or privileges of a subject or a citizen of a foreign power shall be incapable of being chosen or of sitting as a senator or a member of the House of Representatives"

Who was behind the scenes? Paul Craig Roberts : Tyranny at Nuremberg - Justice Jackson, David Irving and the International Military Tribunal, which was none of those things | The lies that form our consciousness and false historical awareness

And our Innocence David Irving: A Speech to the Clarendon Club, 1990: We Have Lost Our Sense of Destiny

Dave Cameron's friends Kids Company founder urges judge to spare her the "stress" of a court case over the charity's financial meltdown after taking £42m of public money

News on Fake-news fakery 'Beautiful–Diverse—Sensational': Israel sets up fake Eurovision boycott page to counter BDS campaign – proof it's succeeding | Israel takes heat for promo joking about the occupation, greedy Jews and "lovely b*tches" | Israeli firm offers spyware to monitor human rights activists:

Praise for AfD party Israeli envoy to Germany [the visibly obese Jeremy Issacharoff ] says he is shunning the "far-right" AfD party because its leaders have said things that are "highly insulting for the entire issue of the Holocaust"

One historian on another New Yorker reviews a fawning and over-detailed biography of "Eric Hobsbawm, the [Jewish] Communist Who Explained History" — dead, but described as the world's most renowned historian. The book by Professor Richard 'Skunky' Evans, is dismissed as a "data dump" undermined by errors but he is lauded nonetheless by New Yorker as "one of Britain's foremost historians and author of a commanding trilogy on 'Nazi' Germany". (Aah — Evans was hired as Deborah Lipstadt's "chief expert". Penguin Books Ltd, the other defendant, paid him over a million pounds but did not reveal that fact in court)

Bomber Comand destroyed homes better Israeli forces illegally demolished forty-one Palestinian homes in past two weeks

What, us? Money? Jews, money, and "anti-Semitism": How the hate myth was born

Loss of Privilege Occidental Observer: Jews are losing their privileged status as Persecuted Victims

Great shakedown latest Fox: Polish nationalists protest at U.S. meddling over Holocaust claims

Your next Iraq blunder Israel wants the Trump administration to attack Iran, but U.S. mainstream media are ignoring Netanyahu's instigating | Report: leaked draft of Trump's "peace plan" reveals creation of "New Palestine," and promises to join Israel in next war in Gaza

"Yes, I have" Chris M Lehman writes: "Holocaust deniers" attempt to derail Genocide Education Bill

I'll have a Gibson Seth Aaron Rogen slams Mel Gibson's new Santa Claus movie "Fatman": "Ho-ho-Holocaust denier" — They will never forgive him for stating: "F***king Jews. The Jews are responsible for all the wars in the world!" | Israel, root cause of world instability, says Indonesian prime minister Prime Minister Tun Dr Mahathir Mohamad

We prefer that Court, please Tennessee Judge posts link on Facebook saying Jews should "get the f**k over their Holocaust"

Truth barges out Yair Lapid's rhetoric on Poland feels like "Holocaust denial," Auschwitz museum says: Jewish Telegraphic Agency – Note how JTA's official stance on Auschwitz is almost imperceptibly changing as the truth on the Six Million begins to fade

You just gotta like 'em U.S. may review ties with countries deemed anti-Israel | "Nazi" rhetoric and "Holocaust" denial: Belgium's alarming rise in "anti-Semitism"

Quelle surprise F.B.I. shuts down "dark web" marketplace; two Israelis charged

Backed by gullible losers From multi-millionaire Tony Blair, to Gordon "Slackjaw" Brown, to John Major, to Theresa May, all living U.K. Prime Ministers endorse new "Holocaust" memorial as "sacred national mission" | May backs building of "Holocaust" centre near British Parliament – that's £50m from British taxpayers, who were not asked. U.K. Government video appeals to British to suspend disbelief – and the Jewish posturing and whining goes on | Facebook says it will allow "Holocaust Denial" says Jewish Journal — "Liar" Lipstadt is horrified; and the "CSI" question remains, where are the bodies?

Near miss BBC Radio 5 Live host Danny Baker tweets monkey image hours after Prince Harry and Meghan show off baby Archie
Making real history disappear Labour activist [Rachel Abbotts] shared "neo-Nazi" material [claimed correctly that "the Jews declared war on Germany in 1933"], but is still embraced by local party. – (Odd fact: The Daily Express front-paged the appeal, left, on March 24, 1933. Citing a superior directive, the company now refuses to provide this issue to inquirers, but still sells other issues, e.g. for March 23 and 25!)
Image left from the picture section of David Irving, Hitler's War
Get this straight Documentary on Dr. Ruth [Westheimer] delves into the sex therapist's "Holocaust" past
Obituary: R.I.P. John Lukacs, [born Lukacs Janos Albert in Budapest] historian and "Holocaust" survivor, dies at 95; half a Jew, enough to be sent to a labor camp. By the end of 1944, he was a deserter from the Hungarian army labor battalion
Brave words Paula Hitler: Statement, in support of her brother (May 1, 1957).
Hitler's War is back in print. Photo, right: from the picture section, one of Hugo Jaeger's fine photographs, Hitler addressing Luftwaffe fighter aces at the Berghof, spring 1944.
Hess mystery approaching solution Deputy Führer Rudolf Hess's papers going back to the 1920s are in Swiss government archives, confirms historian Manfred Görtemacher, who has been retired by Potsdam university. We used the papers in Bavaria in the 1990s, for Hess, the Missing Years. As Hess's late son Wolf Rüdiger Hess himself later told us, he placed his father's Nachlass in Berne deliberately – out of reach of the puppet German government. We now know that his father was actually strangled to death by a Negro U.S. guard, Tony Jordan, in Spandau prison in 1987. Jordan still lives in Berlin
Will Germans now get a refund? "Fixing the numbers at Auschwitz," – article in Chicago Tribune, May 7, 2019 | Mainstream media finally admit "Holocaust" death numbers too high— "Invention of Polish Communist Government" — In 1989 Polish historians were allowed to say what Franciszek Piper, manager of Auschwitz, says he had known for five years. (Jewish scholars say they knew the truth for 10 years. But Piper, a Jew and ex-communist Pole, and Jewish historians have different explanations of why it has taken so long for the truth to come out |
"Deplorable" Auschwitz-themed items sold online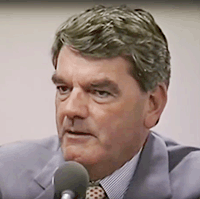 How they do it Watch "Irving's Goebbels (1994)" on YouTube — speaking on Jews and Dr Goebbels, in Irvine, California in Sept 1994. (Watch better without the subtitles, which are wrong and unhelpful). Thank-you, YouTube
Unwanted exposure David Irving (right) speaks at the Carlton Inn, Toronto, Canada, thirty years ago, March 11, 1989, exposing the wealthy worldwide smear campaign against him since 1963: "This has nothing to do with justice (1989)", 29 minutes. Thank-you, YouTube
BBC personality Tony Robinson leaves Labour over "anti-Semitism", Brexit and "sh*t leadership" says Jewish News Reporter: Robinson, like Madeleine Albright, found out that he had Jewish ancestry in 2006. We knew that before then, because he whines like his ancestors, and uses the same potty language
Treachery An AfD state youth leader called the German officer [Colonel Claus von Stauffenberg, executed as a traitor and murderer] who attempted to assassinate Hitler a traitor and "coward" ; the Facebook post has landed him in hot water within the right-wing populist party. (Warning: Deutsche Welle is a propaganda outlet of Germany's puppet government)
Cry "Wolf!" and stick out your hands A Jewish family are found to have trashed their own Winnipeg restaurant and themselves smeared it with "anti-Semitic" graffiti | According to CBC radio, twenty-five police officers devoted 1,000 man-hours to the crime and the "disappointing" conclusion reached was, it was a hoax staged by the complainers! | Worst hate crime in Winnipeg history was allegedly faked by owners, say police; Alexander, Oxana and Maxim Berent face charges in yet another case of what Ontario police told us in Nov 1992 they class as "Jewish lightning" (Comments closed. Due to the sensitive ... etc!) | Why do people call arson 'Jewish Lightning' — And Is It Anti-Semitic? — The New Partridge Dictionary of Slang and Unconventional English: "an act of arson as part of a fraudulent insurance claim." Jewish lightning strikes only buildings that are heavily insured | Meanwhile, the Times of Israel reports Romanian state museum director pens "anti-Semitic" conspiracy theory. What a coincidence
Beyond a joke Marketwatch: Disney heiress calls CEO Bob Iger's $65 million pay package "obscene" – What would Walt Disney think? | An Australian comedian joked about "Nazi" gas chambers. A Jewish audience member was not amused

Everyday life in illegal West Bank settlements Settlers "executed" a Palestinian on April 3, and the Israeli army covered it up, rights group reports | Israeli forces shoots blindfolded, handcuffed 16-year-old Palestinian boy in West Bank village – which Israel illegally occupies
Didn't know that "Is this a joke? You know we don't eat bread during Pesach!" British Labour Party deletes Passover tweet after it outrageously features a loaf of bread | Local Labour candidates warned to prepare for new Sunday Times anti-Semitism witch-hunt | [Labour Party's] Burgon urged to apologise – to supporters of atrocities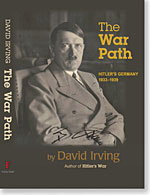 Sounds familiar? Adolf Hitler's famous Speech – Why he declared war on the United States. Thank you, YouTube
Why do they hate us? From Nôtre Dame to Prague, Europe's "anti-Semitism" is literally carved in stone – Jewish Telegraphic Agency | Jews Rejoice that Nôtre Dame Burned | Nôtre Dame and the fire at Jerusalem's al Aksha mosque, both on the same day, bit of a coincidence | ISIS Propaganda Group claims credit | Reports indicate that 80 percent of the desecration of places of worship in France concerns Christian churches – In 2018, the French Ministry of the Interior recorded 541 anti-Semitic acts, 100 anti-Muslim acts, and 1063 anti-Christian acts. So we guess the French won't "find and publish who torched Nôtre Dame | Another Rabbi applauds the burning of Christian churches
Cracks in a huge monument Jewish Chronicle: row within LAW (Labour against The Witchhunt) over one member's support for "Holocaust sceptic" Dr Nick Kollerstrom – because Kollerstrom too finds mounting evidence that Auschwitz itself was never what it has for years been cracked up to be
You mean, somebody's lying? A survey released by the Conference on Jewish Material Claims Against Germany (in short: Claims Conference) shows one third of Americans think "Holocaust" murders exaggerated
And, off with this head One of France's most prominent far-right provocateurs jailed for one year for denying the "Holocaust" – which is undeniable, right? At the request of Sacha Ghozlan, president of the French Union of Jewish Students | Five percent of Brits are "Holocaust deniers" – "Historians [unnamed] widely hold that approximately six million Jews were murdered during the 'Holocaust'" | Frontpage: The Protocols of the Elders of the Washington Post, by Daniel Greenfield
So, who wants him kept out? U.S.'s decision to deny entry to BDS movement co-founder sparks backlash – "We cannot discuss the details of individual visa cases," U.S. state department explained. "U.S. law does not authorize the refusal of visas based solely on political statements or views if those statements or views would be lawful in the United States, no matter how distasteful or objectionable some may find those statements or views."
Uh, not right now The Spectator: Is now a good time to talk about Jews and money?
Hidden costs Orthodox Jews [David Cohen, 37, Mindy Gross, 42, and Jacob Gross, 44, Edward Cohen, 65, and Maurice Gross, 37] charged [at Westminster, London, Magistrates' Court] with £19 million fake-drug ring, money laundering – now we see the hidden costs of the 1938 Kindertransports emerging
Happy Film über Adolf Hitlers 50. Geburtstag mit Militärparade – Film of Hitler's historic fiftieth-birthday parade in Berlin, eighty years ago. Thank you, YouTube
Time running out Time Appears to Have Run Out on the Last "Nazi" War Crimes Trials. But there are other roads to justice, says Thomas Weber | Times of Israel: UK documentary claims Hitler was 'very hands off' in implementing Final Solution. Richard "Skunky" Evans was the principal expert witness in "Holocaust denier" David Irving in the 2000 libel suit against American "historian" Deborah Lipstadt | Wyborcza: Leading "Holocaust denier" David Irving organizes a trip to Poland
Never Again Mondoweiss: A visit to the grave of Jewish mass-murderer Baruch Goldstein | Hannah Arendt would agree with Ilhan Omar | ADL's Jonathan Greenblatt (below) says"murdering people in a mosque" has never happened before | The Forward: New Zealand Jews "sickened, devastated" by deadly mosque shootings
Liar Lipstadt speaks
... on "Anti-Semitism and the Joy of being Jewish"
A billionaire less Morris Dees is fired by SPLC | Montgomery Advertiser | More about Morris Dees | Counterpunch | SPLC Audited financial statement | SPLC is essentially a fraud

Charitable donations Canadian Broadcasting Corporation (CBC) reveals that the Jewish National Fund (JNF) of Canada using charitable donations to build infrastructure for the Israeli forces and fund illegal construction in the occupied West Bank
Key West flashback Smuggling Jewish "refugees" into Key West - Tablet Magazine
No wonder For 2,000 years they've linked [us] Jews to money. No wonder "anti-Semitism" is so
ingrained [in others], by Jonathan Freedland, the wealthy Guardian columnist
They don't want recognition A newspaper with national distribution in Poland runs an article that tells readers "how to recognize a Jew." – Tylko Polska lists on its front page their "names, anthropological features, expressions, appearances, character traits, methods of operation" and "disinformation activities"
More censorship "British" Holocaust education group (HET) calls for review of "Nazi" memorabilia sales | Belfast auction house cancels "Nazi" memorabilia sale after outcry from Jewish leaders
Not okay to be spies Philip Giraldi says No, Dual Loyalty Isn't Okay | Bernie Sanders aide apologizes for questioning American Jews' "dual allegiance" to Israel
Useful obsession Christchurch (NZ) shooter's writings reveal obsession with White supremacy over Muslims
Mustn't praise that man Courthouse News: Judge rules against Alt-Right lecturer who praised Hitler
Enough . . . already Anti-Defamation League chief to Trump: "Enough!"
How d'you say Yuk in Arabic? Israel pharmaceutical firms test medicines on Palestinian prisoners
Did anybody ask the Madagascans? The "Nazi" plan to move Jews to Madagascar
Obsessed with the "Holocast" The Forward on: Our obsession with the "Holocaust"
If at First you Don't Succeed. . . Kate Middleton brother causes swastika box stir — they never give up!
They hate that tribute German soccer team faces backlash after tribute to late "neo-Nazi" fan
A lot to answer for Not even my rabbi or mum has made me feel as Jewish as Jeremy Corbyn has
Wishful thinking Why do so many people believe Adolf Hitler escaped? By Guy Walters; another junk book reviewed in all seriousness by The Mail On Sunday
CST "charity" news Jewish student societies forced to use security at social events amid "anti-Semitism" concerns Daniel Kosky, campaigns organiser for the Union of Jewish Students calls for a "forceful response"

Other news The Prisoners Who Told the World About the Holocaust
Tito's atrocity Austrian Catholic Church bans mass commemorating "Nazi"-allies | Heute: Kirche verbietet strittige Messe bei Bleiburg-Treff
Arms dealers Israeli's Supreme Court rules against exposing role in Bosnian genocide
No room at the inn "Israel is the nation-state of Jews alone": Netanyahu responds to TV star who said Arabs are equal citizens
Pension news German WW2 pension payments going to former Waffen-SS members in Sweden - The Local
Free, but how much longer The Occidental Observer, Jewish Efforts to Restrict Free Speech in the UK, 1945 to the Present
Thankyou, YouTube "The Murder of Heinrich Himmler" – David Irving speaks at the Real History Conference in Cincinnati, 1999, on Revelations from Goebbels Diary, Bringing to Light Secrets of Hitler's Propaganda Minister October 1992; and Irving, "The Suppressed Eichmann and Goebbels Papers," March–April 1993 Journal, pp. 14–25.]
What they learn Meet the Democrat in charge of probing Donald Trump – Jerrold Nadler was raised Orthodox and attended yeshiva until high school. "He and leftist Democrat Dov Hikind can rattle off passages of Talmud from memory"
Got cash Israel lobby funders back breakaway British MPs — A multi-millionaire pro-Israel lobbyist is funding the U.K. Parliament's new Independent Group
In defence of fakery Heute: Ein in Justizkreisen bestens bekannter Akademiker musste heute in Krems wieder auf die Anklagebank: (He says die "Gaskammern" in Mauthausen wären erst nach dem Krieg errichtet worden). Heute is an Austrian Government propaganda outlet |Rare original concentration camp inmate uniform (Mauthausen, Dachau) offered for sale $16,500, including USPS shipping to USA. With matching KZ numbers
Gas Irving Maureen Lipman [MP, Jewish actress, who famously called for Mr Irving to be "gassed" in 1992] blasts Diane Abbott [a Black MP] in anti-Semitism row – "what is she doing there?"
Stop it, already European Jews accuse communal leaders of playing the "anti-Semitism" card — journalist Nissan Tzur has a similar impression about that country's Jewish community. "Complaining about anti-Semitism is standard practice for Jewish community institutions whenever there's any serious attempt by media to look into how restitution property is handled," said Tzur, who is Jewish
Us? Jews? Bolsheviks? The Occidental Observer: Lying about Judeo-Bolshevism – My attention was first drawn to Paul Hanebrink's A Specter Haunting Europe: The Myth of Judeo-Bolshevism by Christopher Browning's recent glowing review, titled "The Fake Threat of Jewish Communism," in the New York Review of Books. Browning is an establishment historian with a record of legally assisting Jews — for the right price. As well as receiving over $30,000 from
Deborah Lipstadt to testify against David Irving, Browning has testified against a significant number of European ex-soldiers at war crimes trials. — Note Browning's evasion of the very real phenomenon of Jewish usury. Jewish economic competition in the modern period is caricatured as an irrational "image," and Jewish war profiteering is simply an "accusation." We know that in France in 1941, 90% of black market traders were Jews. Similarly, in Mark Roodhouse's Black Market Britain: 1939–1955, Jews were over-represented in prosecutions for black-market activity in London during the 1940s. These are just two small examples. The message [Hanebrink drew] from our latter-day commissars is clear: "Sell out and we'll make you a star."
More hiding behind English names Ian Austin (Czech father Fred Austin, born Fredi Stiller, Jewish) also resigns Labour Party in a huff | If Joan Ryan is responsible for Labour data breach it could have international consequences
True hatred Jeremy Corbyn is deliberately seeking votes of "anti-Semites", whines Maureen Lipman [hate-filled Jewess, who once demonstrated in favor of "gassing David Irving"] | The United Nations plans to scale up its response to "hate" speech | "Holocaust survivor" speaks out about her "anti-Semitism" fears in the U.K. today
Like a man facing "Mme Guillotine" President Macron wears Jewish skull cap at march against "anti-Semitism" in Paris, as he vows to "take action" following "surge in hate crimes" – but mysteriously, nobody has yet been arrested for them | i24news.tv: Macron says France to treat anti-Zionism a "form of anti-Semitism" | France to criminalize "anti-Zionism" | President Macron says France must treat it as "form of anti-Semitism"
That includes Mullocks Artworks allegedly painted by Adolf Hitler are fake, expert claims | German police investigate glut of "fake" landscapes attributed to Hitler – "he didn't have a clue about Perspective"

What is the real truth "Holocaust" gas chambers were used to "simply kill lice" - "deniers" tell [English] "Holocaust" project | European court backs Germany on "Holocaust denial" conviction of British bishop [Williamson] – one more reason to be glad we've leaving; the European judges march in time with Israel | "Far-right" group leads anti-Semitic protest at Auschwitz – they were there to oppose the official – "and historically accurate" – narrative of millions of Jews murdered by the "Nazis". But where are the bodies?
War crime film Winston Churchill's achievement: The Destruction of Dresden, February 1945, of which we British must be ashamed. A German documentary. Thank you, YouTube
Uh, folks, he's dead now New Austria squabble over price to pay for Hitler's confiscated birth house | Die Presse: Hitler-Geburtshaus: Republik beruft gegen erhöhte Enteignungssumme | New Austrian row over Hitler's birth house
What they call insults French-Jewish philosopher Alen Finkelkraut verbally assaulted by "anti-Semitic" protesters – for example, they shouted "Go back to Tel Aviv" and "Go home"
Fears in Berlin Agnieszka Holland says she fears German nostalgia for Adolf Hitler – "I'm afraid about if we come to the moment when the German nation will consider that Adolf Hitler was one of the greatest German leaders," said Polish (Jewish) director Holland during a politically charged press conference at the Berlin Film Festival | Tausende Neonazis bei Marsch in Budapest | Thousands of "new Nazis" march in Budapest – Warning: Heute is a German government propaganda source
Corpus delicti, going, going ... Maidanek now takes "gas chambers" off tour offering: responding to our exposure of fakery, or like Sobibór, being refurbished?
Memory victim "Holocaust scholars" worry that memory is a victim of Israel's ties with Eastern Europe | Where does the figure of 6 million victims come from? | "Ignorance" in Canada about the Holocaust is growing – and Canadians aren't normally ignorant. Some explanation needed shurely
Unacceptable Frau Merkel: It's unacceptable that Jews are under attack in Germany – but who brought them back?
Whatever that is "Countdown's" Rachel Riley is given extra security over "hideous abuse"– Wikipedia: Riley describes herself as a "non-religious Jew".– Will that be Metropolitan Police, or Shomrim?

BdS triumph Irish Parliament passes Bill to ban illegal Israeli settlement goods – The Bill will go through several more stages of review and amendment before it is signed into law, and is backed by all of Ireland's opposition groups, including the Fianna Fail, Sinn Fein, Labour, the Green Party, the independents and the Socialist Democrats.

Hard to persuade us More than 2.6m Brits are "Holocaust deniers", poll finds

Partisan hero Frank Blaichman, 96, dies; he led Jewish fighters in World War II – fighting German soldiers, themselves no doubt in full uniform with visible insignia? same as the Jews who fought and murdered the British Army in Palestine?

Taking pains Auschwitz historians painstakingly work to preserve personal belongings of the victims to keep "memory of their owners alive"

Survival stories Shimon Koffler Fogel: A global rise in anti-Semitism could turn back the clock – even in Canada – the writer is "a child of Holocaust survivors". An eight-year-old, imagining Auschwitz? – A child who lived through the real horrors of Dresden or Hiroshima doesn't go through life dining out on being a holocaust "survivor"; he gets on with life, he sucks it up
Something stinks US family [name: Adler] booted off American Airlines flight Miami to Detroit "for overpowering BO;" they accuse airline of "anti-Semitism" – (NB: Russia Today is a government source)
That's one answer Syria threatens to "strike Tel Aviv airport" unless UN Security Council acts against Israel's impunity| Russia says "arbitrary" Israeli air strikes on Syria must stop
Herschel Grynszpan again The boy who stood up to Hitler – by murdering an unarmed diplomat in Paris; the "penniless" and feeble minded Jewish boy (left) turned up at the German embassy wearing a brand new designer raincoat, and brandishing a new gun. Nobody asked who paid for them (not LICRA)
Fake News and Lies Many Canadians Lack Basic Knowledge About the "Holocaust" - As does New York Times, which uses a photograph of the Auschwitz I main gate, and wrongly describes it as Auschwitz-Birkenau; and a photograph taken in Buchenwald, which it wrongly identifies as showing "survivor" Elie Wiesel
"Liar" Lipstadt sniffs the truth Deborah Lipstadt on antisemitism: "I didn't want to write this book" – the Jewish Chronicle prints a picture of luscious actress Rachel Weisz, rather than the frumpy Frau Lipstadt whom we glimpsed (but didn't hear) in Court. The British Judge found she had lied repeatedly | New Yorker: Looking at "anti-Semitism" on the Left and the Right: Interview with Lipstadt – Jews are wrongly said to have an odour, "something to do with money, something to do with finance, that Jews will do anything and everything, irrespective of whom it harms or displaces or burdens" – like pornography, shooting Palestinian children, international drug-peddling? | U.S. "Holocaust Scholar" says: "No Respectable Politician" in U.K. should associate with Jeremy Corbyn" – trouble is she's not a history scholar, she's a professor of [Jewish] religion, and her wealthy friends are getting bored with her
Belated discovery Hitler's deputy was NOT switched for a doppelganger – Daily Mail has still to admit Rudolf Hess did not strangle himself. They could have asked Negro guard Tony Jordan, who still lives in Berlin, and who strangled him
---
The latest Classic Series reprint of a 1967 book by David Irving is now available in our bookstore: "Breach of Security," his history of Göring's secretive Forschungsamt wiretapping and codebreaking agency)
---
The lying defence Lee Harpin, interviews Deborah Lipstadt who compares Corbyn to [sic] Americans who fail to reject users of the 'N' word – Lying "professor" who famously defeated Holocaust-denier Irving in libel case – though not speaking in defence; and with financial help, $13m dollars from her Hollywood friends, costs which the Judge then denied her | Josefin Dolstens asks, Can we stop calling people 'Self-Hating Jews?' – Deborah Lipstadt has a new book, "Anti-Semitism: Here and Now"
We don't do campaign adverts Former IDF commander turned PM candidate touts body-count in Gaza and "bombing Gaza into Stone age" in election campaign ad
Now you can follow them Just tweet it! Top fifty British Jews to follow: From culture and showbiz to politics and religion, definitive list of tweeters
And the Allies of course stole (looted) nothing New York Times, The Hunt for "Nazi" loot still sitting on library shelves

Dov Hikind (far right) involved, remember him? Jewish couple claim [Spirit Air] flight [to Florida] was a flight from hell – escorted off plane by police. – "Clearly anti-Semitism"
Has Vladimir approved? and Assad? BBC News: U.S. to expel every last Iranian boot from Syria, says Pompeo, U.S. Secretary of State
A Jew's story The "blonde poison" Jew who betrayed other Jews to help the "Nazis." Stella Goldschlag who lured 3,000 Jews to their doom – even after her family were sent to Auschwitz | Deborah Katz asks, Were Chaucer, Marlowe, and Shakespeare "anti-Semitic"? – all depicted Jewish characters as money-lenders or tax gatherers; haters of the Christian saviour; cowards; murderers of Christian children; and clannish in nature
CONTINUED ON PAGE 2 | and ARCHIVE

* ASSHOL: "Association of Spurious Survivors of the Holocaust and Other Liars" | * AWPOW: Are we powerful or what!

OUR FRONT PAGE NOV 10, 2005: MR IRVING KIDNAPPED, IMPRISONED IN AUSTRIA
Quick navigation

> contacting David Irving
> a two-minute cascade of other views on David Irving
> photos of David Irving
> latest copyright-free photo of David Irving (1.2MB)

Our target is to raise $3,000 each month. This month from regular donors $360; from PC of Sweden, $20, AB of theUK, gives $25; DB of Sacramento gives $50, JW of Selby, Yorkshire, gives $10; AG from Latvia donates $100, SH of Waco TX gives $25; CC oif Pennsylvania sends $100, RF of W Hartford, Ct., $50, and JB of Brisbane sends $50, and $100 from JR of Stockton, Calif., and $100 from JB of Brisbane, Australia.

Mr Irving sends warm thanks to all these good friends.

»» Click if you prefer to make a regular monthly contribution

> The thermometer turns GREEN when the target is reached

---
Luftwaffe vzestup a pád © David Irving 1973. Život maršála Luftwaffe Erharda Milcha.
Czech translation © PhDr. Ivo Pospíšil, Csc.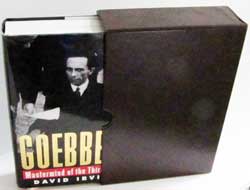 "GOEBBELS" IS NOW BACK IN PRINT: "I've been enjoying your Goebbels biography," writes Michael Zarowny. "Thank you for your extraordinary efforts to keep the text in print. The book is of a higher paper and binding quality than the standard publishing house text!"
Customer feedback from David B in Decatur, Georgia: " A while ago, I ordered "Hitler's War", and to my surprise, you signed it. Thanks!."