David Irving is writing in London, where Focal Point has its bookstore
---

"GOEBBELS. MASTERMIND
OF THE THIRD REICH"
The controversial
David Irving biography,
752 pages plus 40 pages of photos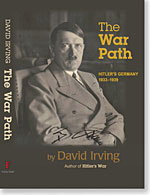 Focal Point reprint
of a David Irving classic, with 27 pages of unknown photos
[Click here to see jacket]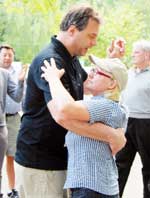 Above: high jinks on our 2011 tour of Hitler's HQ - one of our esteemed guests gives our Polish guide a tango lesson. This year's tour: all four grim "Reinhardt" sites and three massive bunker-ruin sites, including the Wolf's Lair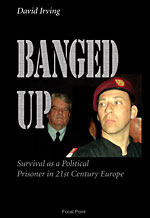 BANGED UP: The full story of how the Austrian secret police ambushed and imprisoned Mr Irving 2005-6 -- for a lecture he gave sixteen years earlier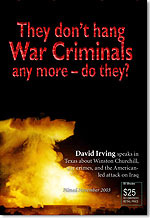 enlarge. Video DVD: THEY DON'T HANG WARS CRIMINALS ANY MORE - DO THEY? David Irving at Alvin, Texas: "Hitler, Churchill, and Iraq - war crimes of the modern world." $25
DVD: The Life and Death of Heinrich Himmler.

enlarge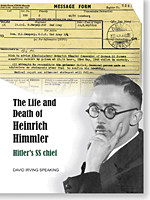 David Irving speaking at Niagara Falls in 2012. Drawing on data from Moscow and other archives, he talks about Himmler's mysterious death in 1945, his achievements, and how much he actually told Hitler of what his SS was doing. $25. Special to this website's readers, $20.

---
Video DVD: Now available. David Irving speaks on THE SEARCH FOR TRUTH IN HISTORY • After billionaire oligarchs bribed the Canberra Government to ban him from Australia, he entered another way - on 10,000 videos! $25|

enlarge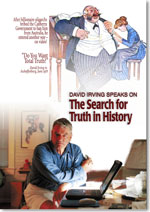 ---
Video DVD: David Irving's message to the Germans: $30: click for details
(will not be shipped to Germany)
---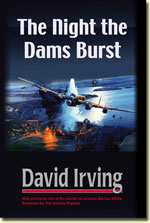 - a thrilling war story of British genius and heroism.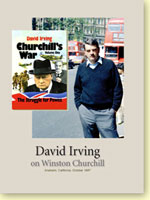 Video DVD: DAVID IRVING talking about Churchill's War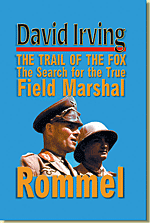 AVAILABLE IN POLISH:-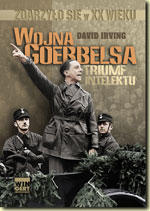 DAVID IRVING'S FAMOUS GOEBBELS BIOGRAPHY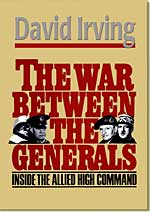 David Irving's classic history of the infighting between the top Allied generals during the 1944 invasion of Normandy, based on their unknown private letters and diaries.

David Irving's daily newswatch on History and Human Rights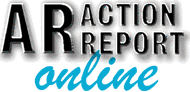 ---

Hitler's War (right) is now sold out, and will soon reprint; we are currently rebuilding the picture-section, replacing some illustrations which were returned to original owners


---

«« DAMBUSTERS. Now also in Polish bookstores: The Night the Dams Burst | and English edition

Our worldwide Classic FM radio channel is repeatedly playing Eric Coates's fine Dambusters' March. That was indeed a heroic operation seventy-five years ago, with half our 173 British Empire airman taking part killed, all Lancaster crews; as his mortally wounded plane went down to flak defences in Holland, one very English pilot was heard to apologize to his crew over the intercom, "I'm sorry, chaps, looks like they've done for us" – fine last words. Dr Barnes Wallis, the special rotating bomb's inventor, told me he never got over the casualties. Less mentioned nowadays are the casualties caused by the inundation – including over seven hundred foreign labourers, most of them Belgians.

That Wedding: Canned crowd-cheering apart – there were some real cheers too – didn't it strike us older viewers that the British police and RAF Regiment lining the roads stood facing the public with sub-machine guns, while in olden days we remember that the police were always always unarmed and stood confidently and smartly with their backs to the crowds, saluting Royalty? All alone in my study, I stood during the National Anthem; as children, we used to hiss when others in the audience in the cinema tried to sneak out— David Irving


---
Freedom of Speech, and the trial of Muslim gangs in Britain for grooming. Tommy Robinson, British Nationalist arrested: "Won't Be Around For Much Longer". HM Government has issued a "D" (Defence) Notice, a wartime measure, forbidding the media to talk (already 782,741 views). Dislike of interim prime minister, Theresa May, intensifies. Thousands climb the gate of No. 10 Downing Street
BBC: Hollywood mogul Harvey Weinstein arrested, Friday | Ha'aretz: That Roaring Sound? It's Palestine unleashing a legal tsunami against Israel for War Crimes: Palestine is bringing the full weight of international law down on Israel; it's starting now
Proof that you can't fool everybody all the time: "Zionism is a Jewish conspiracy meant to manipulate Western society to benefit Jews" — that's what most respondents to a poll conducted by UEJF, the Union of Jewish Students in France, believe
Memorial Day, we remember what our friend Willis Carto once wrote: "For Whom Did the Bell Toll?" – Carto fought in WW2, was wounded and received the Purple Heart
Free speech in Britain: Ha'aretz: The countless Israeli connections to Mueller's probe of Trump and Russia
BBC reports Alison Chabloz guilty of singing "anti-Semitic" songs | Alison Chabloz convicted for singing three satirical songs, at Westminster magistrates court , faces prison ordeal. Prosecution brought privately by a wealthy "charity," the Campaign Against "Antisemitism". The judge, John Zany, said the material was grossly offensive to Jewish people
New York Times: Death at 85 of Philip Roth, "towering" author who explored lust, Jewish life and America – we would like offer a prize to anybody who can find a non-Jewish name in this lengthy article, this panegyric to a vile, disgusting novelist
"Rabbi" Abraham Cooper (Simon Wiesenthal Center) says Palestinian Authority incites anti-Semitism with a cartoon depicting Jewish soldiers as "Nazis" – cartoon suggests that the IDF snipers are baby killers; truly a wicked libel on a honorable profession
Steve Ross, 89 [born Szmulek Rozental] spent six years struggling in concentration camps during World War II – Try not to smirk as you buy his book – Broken Glass: My Story of Finding Hope in Hitler's Death Camps – written for gullible Jews, and as authentic as the memoirs of Lipstadt's court author, Benjamin Wilkomirski: remember him? Put this journalist, Caroline Howe, for DailyMail.com, on a watch list
Ha'aretz: The international Jewish community hounded Kurt Waldheim because he presided over the United Nations at a time when it adopted anti-Israel resolutions – including the "Zionism is racism" resolution in 1975
Cleveland Jewish News: Know your oligarch: A guide to the Jewish machers in the Russia probe
Lipstadt, center, outside the London High Court in April 2000 with her Jewish lawyers.
Tablet Magazine says The Forward owes Deborah Lipstadt and Jordan Peterson an apology. It actually describes Liar Lipstadt, a wealthy teacher of the Jewish "religion," as a "world-class Holocaust historian." She speaks only Yiddish, Hebrew, and Brooklyn American, which clearly puts her in a class by herself

JNS: Egyptian professor: "Israeli violence is in Jewish genes"

The Real News: Arms Manufacturers use Israel's Massacres in Gaza to test new technology

(Russian Government) RT Business News: White South African farmers claiming persecution at home seek refuge in Australia

Ha'aretz: Who is Joel Zamel, the "Australian–Israeli" linked to special counsel Robert Mueller's probe into President Donald Trump ?
U.S. Jewish newspaper The Forward asks the awkward question about her dad: Is "Meghan" Markle Prince Harry's Jewish princess? – Was this the reason he was pushed out of sight? |"Rachel's" White father decides not to come to London (from Mexico): Markle, 73, backs out after claiming a "heart attack" | Our new Princess (left), her real first name is "Rachel" | Daily Mail has long been unkind to famous women, but their online history of "Meghan" Markle reaches a new depth
Germany's "Nazi" hunters enter final straight, of race against time – as aged Shylock victims die
They don't stop: Australia Day honours recipient [Aaron Kleinlehrer], aged 96, accused of indecently assaulting two female carers [aged 21 and 32] -- yes, what goes around. No doubt he too will plead he is too old to stand trial
Times of Israel: Congressman seeks U.S. recognition of Israeli sovereignty in Syria's Golan Heights | (Permanent link from Occupied Palestine): After the Gaza massacre, how can Jews sleep well at night?
The New Observer: "New Pages" of Anne Frank diary prove that her father [Otto Frank] wrote most of the book | | Hidden pages of Anne Frank's Diary reveal smutty, adult jokes – these and mentions of sex, prostitution and contraception were recently deciphered in the "diary" covered in gummed tape
Can't take humour: The Forward - German Cartoonist fired for "Anti-Semitic" Netanyahu caricature
Examining – the mystery of the identity of Wikipedia's unknown little helper, "Philip Cross"
Counterpunch: Brett Wilkins is editor-at-large for U.S. news at Digital Journal: "The Dark Side of Israeli Independence" | Bloomberg: Victor Orban Accuses György Soros of fueling "anti-Semitism" | Ha'aretz: Israeli lawmakers, stung by Turkey's expulson of their ambassador, push to recognize Armenian genocide, as diplomatic revenge | Netanyahu support of Trump's sanctions could spark a global wave of anti-Semitism | Jerusalem Post: Bloodbath at Gaza "Strip's" border – over ninety Palestinians killed by Israel's gunfire | Normal Finkelstein, author, The Holocaust Industry: Slowly but surely, it's beginning to sink in: A clinical lunatic is at the helm of the Jewish state | Ha'aretz lead editorial – as published in the Hebrew and English editions in Israel
Royal Wedding history: Why Prince Philip's sisters had to listen to it all [in Germany] on the radio – they were married to top "Nazis"
This new England: Jeremy Bedford-Turner convicted of incitement to racial hatred over "let's free England from Jewish control" speech, – landmark legal victory by CAA | After a three-day trial, London Forum founder Jez Turner sentenced today to 12 months imprisonment for offences against Britain's race laws | British White Nationalist leader Jez Turner jailed for criticizing growing Jewish power in Britain since 1938. It's a blow against our traditional English rights
Mirror: Austrian man jailed up for glorifying Nazism after cops found "joke" Hitler-branded wine in his home
Jewish Telegraph Agency: Buenos Aires teacher caught defending Hitler and justifying anti-Semitism – Teachers, watch out, they're "monitoring" you
The Saker: Is Israel a psychopath? Sweden urges Holocaust memorial visits to tackle anti-Semitism — remember, as Ariel Sharon famously said one month after 9/11: "We, the Jews, control America, and the Americans know it." The fact that this statement was quickly buried makes its point self-evident: for, as Gilad Atzmon famously said, "Jewish power is the ability to get non-Jews to stop talking about Jewish power."
Who are the editors of Deutsche Welle, (German government propaganda): Far-right protest for release of "Nazi Grandma"

Sheldon Adelson donates $30 million to GOP congressional bids

RT: Like "Nazis who died in WWII": thus Israeli minister dismisses victims of Gaza protests

Hooray, Hitler was right: DNA links prove Jews are a "race," says genetics expert

Jerusalem Post: German bank executives may be included on Top 10 list of anti-Israel cases
Unarmed demonstrators in Gaza flee Israeli sniper fire and "harmless' tear-gas grenades; deathroll so far, eighty-eight Palestinians
George Osborne, Britain's former "chancellor of the Exchequer", speaks of his delight after discovering recently that he is Jewish – just like Madeleine | In the 1980s Osborne's grandmother Clarisse Loxton-Peacock, who like many fine Hungarian women of her class spoke exquisite English, befriended well-known historian David Irving, a member of the pre-Windrush generations; she never mentioned that she was Jewish. Her late husband was a "name" at Lloyds, and very rich. Lady Grover, as she had become, prepared several dinners for Irving including one with her future husband Sir James "Ned" Dunnett, a former chief of M.I.6. She invited Mr Irving to their wedding. That was shortly after Dunnett figured in the trial of a notorious Mayfair hooker, whom he had paid by cheque; "she" was secretly a man. Puzzled, Clarisse telephoned to Mr Irving – prompted by her daughter Felicity, George's mother – to ask how how such things were possible. Irving replied that remained a mystery. As did the wedding: Mr Irving's invitation arrived in the Mayfair post two days after the nuptials, too late
They act the same everywhere. Sex scandal reaches Israel: Ha'aretz: "Iconic actor" Moshe-Ivgy charged with sexual assault | and Argentina: The president of DAIA is accused: Esmeralda Mitre [daughter of La Nación director] denunció a Ariel Cohen Sabban [presidente de la DAIA (Delegación de asociaciones israelitas argentinas)] – Mitre contó en detalle el acoso que sufrió del ex titular de la DAIA: "Me tocó un pecho y quiso besarme" she tells La Nación.
"Nazi grandma" [Urlula Haverbeck] 89, fails to show up for prison sentence – Like Shakespeare's Shylock, the "International Auschwitz Committee" is furious, and hopes that Haverbeck, 89, sentenced to two years for incitement, "will soon be found" | Deutsche Welle (German Government propaganda): [Haverbeck] under lock & key, according to latest reports | German police hunting 89-year-old who skipped jail | Focus: "Holocaustleugnerin" Haverbeck verhaftet | Fox News: Shoah ["Holocaust"] group urges German police to find fugitive neo-Nazi | Who is "Nazi" Grandma? Holocaust denier Ursula Haverbeck goes to prison after absconding | Australian TV: "Nazi" grandma finally jailed for "Holocaust denial"
The Australian: Jewish genius abounds, but why? The film Australia may never air
Times of Israel: "White supremacist" tells London court that DNA evidence showed [famed murderer] Jack the Ripper was a Polish Jew
The Forward: Poles helped "Nazis" kill most of the Jews in hiding during "Holocaust" – says convenient new research. Will Poles now pay, and will Germany get a refund? — According to new research done in Poland, two thirds of the local Jews who hid there from the "Nazis" did not survive the war, mostly because of the actions of their non-Jewish neighbors.
Honouring Second World War victims, UN chief calls neo-Nazism "a spreading cancer" – Now spread the true word about the 1941 Soviet Russian plan against western Europe, Operation Thunderstorm. The truth is coming out
Israel lobby calling the shots in Trump's rollback policy on Iran – says U.S. (Jewish) journalist Max Blumenthal |Lobelog: Three Billionaires Paved Way for Trump's Iran Deal Withdrawal – Trump has just gone against the advice of, among many others, his secretary of defense, House Foreign Affairs Committee Chairman Ed Royce (R-CA), Washington's three most important European allies, and almost two-thirds of Americans who believe that the U.S. should not withdraw from the Iran deal, according to a CNN poll
The Guardian: Reader's letter: Israel is using culture to mask brutality, say film-makers, journalists, and artists | Secret SHAEF document reveals Allied phosphorus war crimes were hushed up two days after a hundred thousand were killed in Dresden
Eric Margolis: "Chutzpah" is a wonderful Yiddish word that means outrageous nerve, or unmitigated gall
National Public Radio: New Yorker report details how Israeli spies tried to discredit Iran Deal – Heard on All Things Considered
Süddeutsche Zeitung: An der Wittenberger Stadtkirche gibt es ein antisemitisches Sandsteinrelief. The German town church has scandalous 1305 sculpture: a rabbi peers under a pig's tail while his congregation suck the sow's udders. Jewish community now pleads libel, demands its removal. Seven hundred years of defamation in sandstone, how we have suffered | Art appreciation by ZDF: The Wittenburg Sow (ZDF German national TV report)
"Comrade Jew" - Vienna Jewish Museum Highlights Jewish Role in Soviet Communism | New York Times report. The Vienna Jewish Museum highlights the Jewish role in the creation of the Soviet Union and Communism, titled "Comrade Jew: We Only Wanted Paradise on Earth" using a Soviet era cartoon of Karl Marx holding tablets inscribed "Das Kapital" and the "Communist Manifesto." "Jews did make up a disproportionate percentage of leftist utopians." To this show's list, not just Marx, but also Leon Trotsky (born Lev Davidovich Bronstein), Rosa Luxemburg, Lissitzky, we could add Karl Kautsky, Gyorgy Lukacs, Walter Benjamin, Isaac Deutscher, and many Americans
Poland's Holocaust law triggers tide of abuse against Auschwitz museum

Amazon uses the Southern Poverty Law Center, a left-wing, money raising slander machine, to decide which non-profits can take part in its charity programUniversity Press blog: The Truth about Oil and the Iraq War, fifteen years later – "The oil agenda I discovered and experienced was to supply Iraq oil to Israel" – The lowdown, from a senior oil consultant for US Forces in Iraq
The Independent: The "Hitler Diaries": How hoax documents became the most infamous fake news ever
Thirty-five years after forensic tests showed the diaries to have been forged, Adam Lusher recalls the deception, delusion and incredulity. — Yes it's a good story, and there's more to come out still. Thirty-five years – how time flies. I call in on Gerd Heidemann whenever I am in Hamburg: a fine Stern reporter, too honest to survive
Ha'aretz: Netanyahu claims "Iran Lied" about its nuclear program, but Israel has been lying for decades, says Gideon Levy, Ha'aretz special correspoondent | Defense News: Israel's prime minister Netanyahu can now declare war – New law approved a day after Israeli warplanes executed strike in Syria, killing twenty-six, mostly Iranians
Picture: Israel army fires gas-canisters at Palestinians in Gaza
RT (a Russian government source): Whatever happened to the Skripals? UK media and authorities fall silent on Salisbury poisoning – rare D-notices deployed
The Guardian: Alleged "Nazi" war criminal, Einsatzkommando member, 94, fights deportation from Canada for fourth time
Times of Islamabad: Israeli "Mossad" agents arrested in Riyadh for planning to sabotage Hajj 2018
The hazards of borrowing big: Times of Israel: Some Rabbis say it isn't kosher to borrow from Quicken Loans — because it's run by Jews
The silent majority shows itself: Israeli flags hung in major German cities are taken down within minutes, spat on, and thrown away – catastrophic experiment by BILD Zeitung, a major Axel-Springer [i.e. pro-Israel] newspaper, fails
Seeing the light: Starbucks excludes Jewish group (ADL) from anti-bias training after pressures | Anti-Defamation League (ADL) excluded. Now they know what it feels like. Starbucks will shut outlets on May 29 and employees will be forced to attend anti-bias workshops. The ADL was invited, but after complaints from Black activists Starbucks decided to ban the ADL
George Galloway interviews Martin Webster on RT, the Russian TV channel: Ex-National Front leader: Why can't Britain speak up? – In which Scotsman Galloway admits he has four sired "mixed-race" children. Hear Martin, an Englishman, defend himself and us –the original English, the "pre-Windrush generation". Are the Clever Russians stirring the pot?
Slate: The bizarre decades-old mystery over Hitler's (possible) skull – A new book reopens ... etc [yawn] | Ha'aretz: Why did Adolf Hitler hate the Jews? – except, he didn't
i24 News: Palestinian Authority President Mahmoud Abbas says Jews' behavior led to Holocaust, not anti-Semitism– he blames their social behavior and charging interest and makes the point that "such pogroms did not take place in Arab nations, which had Jewish communities" | Times of Israel: Lipstadt: With "classic anti-Semitism," Abbas ending career the way he started – "Historian" Deborah Lipstadt branded it "classic anti-Semitism" and a "rewriting of history" aimed at ... etc [yawn] | Britain "deeply concerned" by Palestinian president's Holocaust remarks | The Guardian: Mahmoud Abbas apologises for speech
Spielberg urges mandatory "Holocaust" education – he looks more like Baddiel every day than Baddiel [see below]
First Post: Facebook ordered to block commentary smearing [German] AfD leader as a "Nazi swine"
VDare: John Derbyshire: "Negrolatry — The weird case of 'Saint' Stephen Lawrence". "Britain's clueless, worthless prime minister Theresa May told a hushed congregation that April 22nd would henceforth be known as Stephen Lawrence Day." They thought perhaps she was joking. She wasn't. Pandering to Blacks is now de rigueur for vote-hungry politicians in Britain. The British media are silent. An American reader points out: "[Murder victim] Lawrence is buried in Jamaica. So much for them trying to claim he's British. Too many rumours . . . that he was a drug dealer who encroached on someone else's patch."
Israel National News: Facebook removes Polish nationalist pages over "anti-Semitism" | Times of Israel: Belgium's ex-prime minister accused of "anti-Semitism" for joking about the "Antwerp diamond dealers" – as though they don't exist? The Guardian: Ken Loach should be denied doctorate, says Belgian prime minister in "anti-Semitism" row | Pro-Palestinian group in Canada accused of promoting "anti-Semitic" book – The author of the book is scheduled to travel this week to British Columbia, and is scheduled to visit St. John's, Halifax, Hamilton, Waterloo, and Toronto in the coming week. St. Michael's College in Toronto has already canceled his lecture there. B'nai Brith is contacting the remaining venues to "encourage" them to cancel. Why are the Jews always against Free Speech?

Historical Tribune: The Scape-Goating of Josef Kramer – "The beast of Belsen" A thought provoking article, and largely true

Time: Israeli PM boasts he has evidence of Iranian nuclear program – He thinks he is the new Dr Goebbels. Boasts that the material was stolen a few weeks ago "in a great intelligence achievement." But Time points out: Netanyahu provided no [new] evidence that Iran has violated the 2015 deal. The deal does not ban Iran from keeping its old records

Ha'aretz: Are we waiting until America becomes as uninhabitable for Jews as France?

The Forward: Moshe Schulman writes, "Growing up Orthodox [Jewish], I was taught to fear Black people" – "Raised in the Ultra-Orthodox Jewish community of Monsey, New York, I was trained to distrust anyone who wasn't 'chosen.' Even though I was a good boy, who studied lots of Torah and kept the Sabbath, I was frightened of anyone who didn't have the same skin color, didn't dress like me or didn't believe in Judaism." — A good, honest approach, and worth reading.

The Guardian: Merkel's anti-Semitism envoy "not surprised" Jews want to leave Germany – she's mostly the cause

David Irving: Hitler's War, Chapter 1 (full audio) was available on YouTube... but has now vanished

Seagram's heiress Clare Bronfman now rumored to be leading sex cult within Nxivm, after Allison Mack's arrest

Eurasia Future: Romanian President demands Prime Minister's resignation over betrayal of Palestine | Al-Jazeera: How Britain destroyed the Palestinian homeland | al-Jazeera: Israeli forces kill four Palestinians, wound 955 at Gaza protest – There have been no Israeli casualties.

National Public Radio: "Mel Brooks says it's his job to make terrible things entertaining"

The Guardian: Ken Loach should be denied doctorate, says Belgian prime minister in anti-Semitism row

Irish Independent: Man fined £800 for training pug to give "Nazi" salute raises £100,000 online to fund appeal

Electronic Intifada: Al-Jazeera denies it canceled U.S. Israel lobby film

Neonnettle: French president Macron – "We must remove Assad and rebuild Syria" | Police, arrest this man: SAS Chief: Nobody believes [Syrian president] Assad used chemical weapons – Major General Jonathan Shaw made the remarks to Mail on Sunday. His views were echoed by Admiral Lord West

Times of Israel: Major Dutch newspaper [Volkskrant] criticised for "anti-Semitic" cartoon on Gaza protests

Royal Malaysian Police releases photos of Mossad suspect in shooting death of Hamas engineer: murderer is "still in the country" | The Mossad has begun a war of assassination on scientists and academics

The Local: Austria says it can't stop "far-right" event, commemorating a 1945 massacre – massacred by Communist partisans

Ha'aretz: Anti-Semitic fire-fighter assigned to Orthodox Jewish neighbourhood in New York – "For him to be assigned to Borough Park, where you have an incredible number of 'Holocaust' survivors, is an insult to our community," Orthodox Jewish Assemblyman Dov Hikind said. "Put him somewhere else." Remember Dov Hikind? And he also says the Numbers are "incredible" and an insult to intelligence | Times of Israel: German Jewish leader advises against wearing [Jewish] yarmulkes in cities | New York Times: Israeli who shot Palestinian teenager dead is sentenced to nine months in prison

Nice-guys: Israeli lawmaker sarcastically thanks Twitter for freezing his account following a post he wrote about wishing a teenaged female Palestinian protester had been shot. Smotrich twittered that instead of arresting her, "the soldiers should have shot her in the knee to put her in 'home arrest for life'" | Electronic Intifada: Snipers are ordered to shoot children, Israeli general confirms — does he wonder at "the Holocaust"? | United Nations releases figures on Gaza mass protests: 40 dead, 5,511 wounded so far | Middle East Eye: UK sells $445m of arms to Israel, including sniper rifles

Times of Israel: Two Polish men detained for Hitler birthday concert

Inquisitr: Donald Trump slams "sleepy eyes" Chuck [Charles] Todd, NBC news anchor. He "perhaps inadvertently" uses an anti–Semitic slur for Todd , who is Jewish. Super-sensitive, or whatever, they just don't like being outed

i24news.tv: Richard Wagner letter offered for sale in Jerusalem – "his [elsewhere, much-loved] work is infused with anti-Semitism, misogyny and proto-Nazi ideas of racial purity." In the letter Wagner warns of the Jews' influence in culture, says their assimilation into French society prevents the observation of "the corroding influence of the Jewish spirit on modern culture"; he adds that the French know "very little" about the Jews. In 1850, Wagner published a pamphlet, "Judaism in Music".Corrosive: for instance, the brilliant English pianist John Ogdon, Mr Irving's lifelong friend, and Vladimir Ashkenazi were equal winners of the Tchaikovsky Prize in Moscow in the 1960s. As John Ogdon commented without rancour: Equals, but which one scored most concert performances. (Another unanswered question: how did the Israeli auctioneer obtain this letter; from Moscow archives, where Mr Irving saw it?) "Richard Wagner has become a symbol of the 'Holocaust'."

Old news: How Adolf Hitler's teeth provided grisly proof that the Nazi leader had died — as said, old news. David Irving first published comparison photos in Die Zeit (German) twenty years ago.

Winston Churchill: Dr Mark Weber (IHR) gives us his well-founded view on the Hollywood film Darkest Hour: Great Movie, Defective History

Vice News: "Neo-Nazis" are descending on a German town for Hitler's birthday – and why not?

The Tablet (Jewish newspaper): How Jewish mobsters helped Israel gain its independence | The Forward: Jewish, wealthy, Hebrew-speaking actress Natalie Portman speaks for young Jews with Israel snub – "has the BDS movement claimed a new celebrity victim?"

Ha'aretz: When Jews are outsiders in their own home – Somehow an article about Empire Windrush ["a ship bringing 500 Jamaicans to the port of Tilbury on June 22, 1948"] which affects all the English, becomes all about Jews like former British minister Margaret Hodge (née Oppenheimer, Sept.1944): Many British Jews are no more than vaguely aware, if at all, that Hodge is Jewish. Unlike other Jewish MPs, she has not been a fixture in communal events". Many Jews born after 1945 heard from their parents versions of the 'remember, we are just guests here,' speech." (That still applies).

JNS: Congress considers "Holocaust Education" funding Bill for U.S. Schools – vote against it, if you dare

Simon Wiesenthal Center: Wiesenthal Centre, L.A., to the President of Colombia: "We commend suspension of Hitler Birthday rally in Medellin" | Carolyn Yeager | Diane King | German "neo-Nazis" mass for festival on Hitler's birthday | Deutsche Welle (German government outlet): Neo-Nazi "SS Festival" countered by peace rally on Hitler′s birthday

Electronic Intifada: Boycotting Israel to become a crime in Germany?

"Alt right"? Not me, says anti-political correctness warrior – that's Jordan Peterson

Ha'aretz: "We really nailed the Holocaust". Israeli minister adds sound effects of the "Holocaust" – trains, barking dogs – to Independence Day ceremony, says, "I am very pleased with the way we managed to nail the Holocaust during this entire performance. It's the right dosage." (What does that language tell us?)

Enoch Powell, MP. "Rivers of Blood" – The Great Betrayal. Full speech.

Alan Dershowitz: Thinks Jews in the USA do not have to "behave like guests in an alien country"

Anti-Defamation League — which condemns "white racists" but defends racially-based Israel — has been selected to run training day, which Starbucks will hold on May 29

Evolve Politics: Theresa May's husband Philip May is senior executive of the $1.7 trillion investment firm Capital Group. A vested interest in wars? See how morally bankrupt the British Establishment is: In March 2018 Capital owned more than seven percent of Lockheed Martin, the world's biggest Defence Firm and exclusive producer of the new $1millon Cruise Missile JASSM, used profligately in the bombing attack on Syria; Lockheed Martin's share price surged on the day after the attack.

al-Jazeera: a press-freedom group, Canadian Journalists for Free Expression, is slammed after decrying Israel's "extrajudicial killings" of unarmed Palestinian demonstrators

The Sun: Wreck of missing German [Type XXI] submarine discovered after 73 years; it was sunk May 6, 1945. Story is that "transported top Nazis to South America after WW2" so what secrets will it reveal?

Sputnik News: 94-year-old Auschwitz guard charged as "juvenile" | i24news: Israeli far-right activist awarded $56,000 after being called "Nazi"

Israel National News: French mayor refused entry into Israel – he planned to visit detailed jailed "terrorist"

NPR: "Holocaust" is fading from American memory: US radio channel NPR interviews a "noted historian" – White Jewess Deborah Lipstadt speaks again, attacks "White supremacists" (Is she running for president?)

YouTube – Russian foreign minister reports: "Swiss Lab confirmed that the Skripals were exposed to BZ, a nerve agent used by the UK and U.S."

Bravo, Daily Mail, London: Peter Oborne: Calling for war again, the Neo-cons who drowned the Middle East in blood | Wearing of Jewish yarmulke forbidden at Anne Frank house in Amsterdam. — But we will still know what you are| Reuters: Netanyahu uses "Holocaust" event to urge action against Syria, Iran

RT (Russian Government source): Western leaders who attacked Syria are "criminals" – says Iran's Supreme Leader | Ha'aretz: "White Supremacists" defend Assad, warn [President] Trump: Don't let Israel force you into war with Syria

US-led strikes in Syria without UN Security Council mandate are a violation of international law, says [President] Putin

October 1992: "David Irving GETS ARRESTED!" on YouTube, just posted. Doug Christie, the late Canadian barrister, speaks at a dinner in Victoria, Vancouver, before presenting the "George Orwell" Award for Freedom of Speech to David Irving. Canadian Mounted Police raided moments later and arrested Mr Irving, at the request of the Canadian Jewish Congress and its chief, the confessed homosexual "Bernie" Farber. It recalls the Mounties' Chorus in the Monty Python "Lumberjack Song," but it began the prison ordeals of the historian

The Nation: John Bolton's extremism is perfectly aligned with the most bellicose Israeli policies – Whether he consciously puts Israel's interests first or whether he believes they are identical to U.S. interests doesn't really matter; the outcome is the same

Joyous news from LA. Daily News, it's now six-million-minus-two: Childhood Holocaust survivors reunited in LA after 76 years – Another "amazing" story for Spielberg to make into a film. "I thought the entire family was murdered. I had no idea," Gerstel said

Times of Israel: Polish journalist calls Jewish NGO a "gang of international blackmailers"

Skripal: The UK's National Health Service has finally issued a single bulletin

DPA (German government press agency): German mayors protest "neo-Nazi" festival celebrating Hitler's birthday

Times of Israel: [president of the World Jewish Congress, Ronald] Lauder, gave $1.1m to group producing anti-Muslim ads in 2016

Information Clearing House: How Israel works to censor the Internet (and infiltrate Wikipedia, the free encyclopedia)

Gilad Atzmon writes: Jeremy "Jesus-Christ" Corbyn and Britain's Zionist lobby

The Sun: If only: Jews will flee Britain if Jeremy Corbyn becomes Prime Minister, warns Chief Rabbit

Newly released videos on YouTube: "David Irving – The Faking of Adolf Hitler for History" | and "The late Ernst Zündel in conversation with David Irving (1994)"

Deutsche Welle (German Government source): Anti-Semitic migrants could be denied right to stay in Germany

Times of Israel: As Holocaust Denial Becomes More Mainstream, 'Never Again' Must Begin In The Classroom

Foreign Policy: German TV is sanitizing history

The Occidental Observer: Semites, Self-Pity, Aggressiveness, and Censorship, Part 2: Freedom of Meech

Washington Post: Holocaust Museum surpasses fundraising goal, now aims for $1 billion — money is everything?

BBC: Israeli minister praises viral video sniper

E J Press: The police terror continues: Belgian "Holocaust denier" [Siegfried Verbeke] sentenced in Brussels to six months and 8,000 euros fine – said story of gas chambers in Auschwitz-Birkenau was "unbelievable"

New York Times : Maggie Astor: "Holocaust" is fading from memory, survey finds – all the usual lies, incuding that famous photo of prisoners at Buchenwald – "Elie Wiesel, who would receive the Nobel Peace Prize, is seventh from the left in the middle bunk". Except he wasn't: The staged U.S. Signals Corps photo is dated on an April 1945 day when the famous liar Wiesel was elsewhere

Independent Australia: ADF conceals dark truth about Australia's involvement in Middle East – Australia is Israel's shabbazgoy.

Times of Israel: Zionist Organisation of America says it stopped "viciously anti-Semitic" Al-Jazeera television docuseries on US Jewish lobby – but it is still a stinking "anti-Semitic lie" to suggest that Israel can control a country's media

Most Outrageous Tales of the Holocaust — A compendium of stories about the "Holocaust". The author concludes that the number and variation of these tales surpasses those about any other historical account: "Jews are generally gifted people"

Electronic Intifada: Jewish Labour Movement worked with Israeli embassy spy – Shai Masot, the Israeli spy thrown out of the UK after he was shown on hidden camera last year promising verbatim to "take down" a senior UK government minister and admitting "operating" British Jewish organizations, the Jewish Labour Movement and Labour Friends of Israel; UK Foreign Secretary Boris Johnson said that Masot's "cover" had been "well and truly blown."

New Statesman: What happened at the rally against anti-Semitism? – "Never did I expect this, in living memory of the Holocaust", says an 18-year-old Jew. Others British citizens quoted have names like Berger, Ellmann, Rosenfelder, Mandelsohn, or just Mann. — Grrr | 9news.com.au: Australian govt worsened Holocaust effects – So Australia is also being held to blame for their tragedy: invoice to follow

True story: Former prisoner of war, 96, remembers playing in Auschwitz football league during return to Nazi death camp – "The Germans, contrary to what a lot of people think, were pretty good to us on the whole" — Officer, arrest that man!

Jeremy Corbyn is "sincerely sorry", as mural row escalates. The Daily Mail is sincerely sorry for reproducing again the brilliant mural, which appears to have been painted by a Los Angeles Jew. – Since 1938 Britain has chivalrously put up with these "refugee" guests, who now deny even that they are bankers, let alone responsible for the 2008 International banking collapse, and who never stop whining and interfering | U.K. Jewish body now agitates for major bookshops to remove certain titles.– Thus Britain learns the hidden cost of inviting humble Jewish "refugees" into England in 1938 – David Irving (b. March 1938) books all figure on the "burn" list of these "ex-Germans'" (as Anthony Eden called them) , but mysteriously they have missed one: Adolf Hitler's Mein Kampf !

Jewish Telegraph Agency: President Trump names John Bolton as national security adviser– Morton Klein, chief of the Zionist Organization of America, calls Bolton a "spectacular choice". Hmmm.

Video of Tinley Park (Chicago) terrorist attack on Whites by left-wing gang

CONTINUED ON PAGE 2 | and ARCHIVE

* ASSHOL: Association of Spurious Survivors of the Holocaust and Other Liars | * AWPOW: Are we powerful or what!

OUR FRONT PAGE NOV 10, 2005: MR IRVING KIDNAPPED IN AUSTRIA
Quick navigation

> contacting David Irving
> a two-minute cascade
> photos of David Irving
> latest copyright-free photo of David Irving (1.2MB)

We thanks all our friends who contributed. The thermometer turns GREEN when the target is reached

---
Luftwaffe vzestup a pád © David Irving 1973. Život maršála Luftwaffe Erharda Milcha.
Czech translation © PhDr. Ivo Pospíšil, Csc.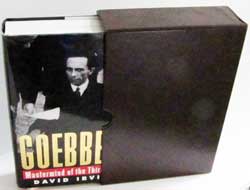 "GOEBBELS" IS NOW BACK IN PRINT: "I've been enjoying your Goebbels biography," writes Michael Zarowny. "Thank you for your extraordinary efforts to keep the text in print. The book is of a higher paper and binding quality than the standard publishing house text!"
We offer for a limited time free downloads of history-making foreign books by David Irving
All these works are copyright © David Irving. We are now looking for original copies of these French books by David Irving to share free with our French readers:
- La destruction des villes allemandes (France-Empire, 1965).
- A bout portant sur Londres (Laffont, 1967).
- La maison des virus (Laffont, 1968).
- Rommel. La trace du renard (Alta, 1979).
- La guerre entre les généraux (Belfond, 1981).
- Budapest. Insurrection 1956 (Albin Michel, 1981).
Customer feedback from David B in Decatur, Georgia: " A while ago, I ordered "Hitler's War", and to my surprise, you signed it. Thanks!."
News from Irvingbooks.com:
Available now, the new edition of David Irving's "Goebbels."

David Irving's books about World War II are very interesting. We discuss them in the history lessons. Write more!" - Leszek Sz., History Teacher, Danzig, Poland, June 2011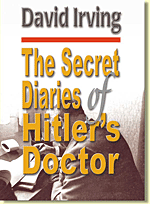 THE SECRET DIARIES OF HITLER'S DOCTOR is available from our bookstore in hard cover, for $34.90.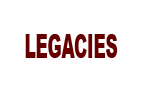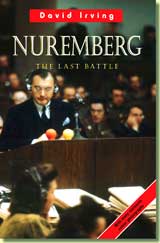 THE VIRUS HOUSE
David Irving's 1967 pioneeering account of Hitler's atomic bomb project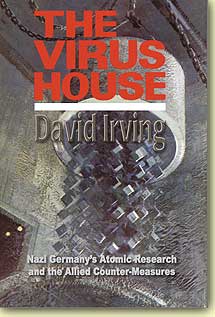 First published in 1967, and serialised by The Sunday Telegraph, Der Spiegel, and newspapers around the world. Said Nobel prize winner Professor Werner Heisenberg: "Irving's book is very good - it gives all the facts."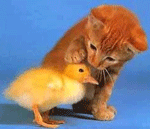 THROUGHOUT 2018:
Remember the writers and historians jailed in Germany, Austria, and elsewhere in the New Europe and even banned from visiting many countries in the British Commonwealth and "free world"