David Irving's daily newswatch on History and Human Rights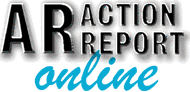 »» David Irving's flagship book Hitler's War, 985 pages, is available in a magnificent new edition – same text, but with more photographs including many in unseen colour. CLICK HERE TO ORDER. "Thank you for shipping to me the absolutely beautiful edition of Hitler's War, which arrived today"– Jim S
---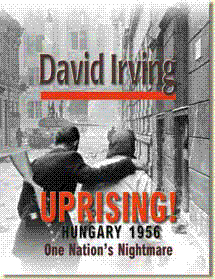 Into the inferno Families boiled alive as they hid in water tanks ... 75 years on, the most horrifically vivid account you'll ever read of the Allied bombing of Dresden – by a British prisoner of war who saw it all– DailyMail. (But David Irving's book, first published with photos in 1963, told the world for the first time) | The Dresden death roll | Dresden: The World War Two bombing 75 years on– BBC
The 1945 British raid on Dresden, in which illegal
White Phosphorus bombs were used >>
---
CLICK below for complete 30pp interactive descriptive Catalogue of all David Irving's books so far — both available and as work in progress

David Irving writing in his Mayfair home in the 1970s (The Times, London) [Bookstore: Buy them here]
---
Sanity in Westminster Westminster Council rejects national Holocaust memorial - but the U.K. Government still has the final say | Westminster council opposes plan to build Holocaust memorial
Lying's in their blood Jared Kushners grandfather lied that he was father-in-law's son to enter U.S.– dailymail | Kushner's grandma helped dig a 1,000 foot escape tunnel out of the ghetto with bits of wood and spoons– Renegade Tribune | Zweifel an Zeugenaussage: half-Jewish prosecution witness in KZ Stutthof case, 76-jährige Moshe Peter Loth, against SS-Wachmann Bruno Dey invented lies and worse, says German defence. We are shocked | Florida man who "forgave Nazi" was never in the "Holocaust"– Jerusalem Post. "Watch out everyone, I'm going to forgive him," Loth, 76, lisped as he approached Dey, who truthfully admits to having been a guard at Stutthof
A defenceless family of Palestinian children killed by an Israeli airstrike on Gaza in Nov 2019»»»
---

"Angel of Death?" The Making of a Monster: How Jews created the Mengele legend | A review of a startling new book by Dr David Marwell
Note: We met Dr David Marwell when he was the new Jewish chief of the top secret Berlin Document Center in 1989. He had written us year before as a student at an American university. We were writing the Göring biography, and he unlocked the safe and let us photograph the last letters of the condemned Reichsmarschall. Marwell was the first to show us the Auschwitz pledge signed by SS men charged with the grisly Operation Reinhardt – we found more examples in the Moscow archives. We have always suspected that the Mengele story was a fabrication, and Marwell's book bears us out.
My Berlin diary note of Oct 3, 1989 reads: "11 a.m. [I hold] a well attended press conference at the [Hotel] Kempinski. Around twenty rightists, six or seven genuine journalists. Told them, "Seit 11 Uhr heute morgen wird zurückgeschossen," and closed with my new slogan, "Wahrheit macht frei." The lefty journalists got the allusions. At 2 p.m. to Berlin Document Center to meet Dr Marwell. He showed me an ominöses Dokument – a thin, duplicated item, probably genuine though with no classification stamp, – signed by a KZ Auschwitz guard, Weiss, on May 20, 1944, promising under pain of death never to reveal details of the methods or manner of the Judenevakuierung to anybody, even his comrades. It could mean mass murder; on the other hand, once again it is a document going 95 percent of the way – and yet there are still no single documents going the rest of the 5 percent. Marwell is a youngish, bright, open minded chap who came to BDC straight from the OSI in Washington. I presume he is Jewish, 'but' . . ."
How he suffered John Bercow, former Speaker of Parliament, says he suffered "anti-Semitism" from Conservative MPs– Jewish Chronicle
Selling drugs pays Netanyahu set to fly home from Russia with freed Israeli–US Jewess and drug peddler— CNN
Oh, no, they're leaving Germany urged to fight "anti-Semitism" to avoid Jewish exodus | "Every 2nd Jew in Germany wishes to leave": Berlin to seek EU-wide criminalization of Holocaust denial– RT | "Many leading historians of the 'Holocaust' were themselves survivors and refugees from Nazism. We cannot take their legacy for granted"
Liar Lipstadt rides again For Auschwitz liberation's 75th anniversary, fight Holocaust denial with education. In the trial of Liar Lipstadt, they produced evidence which we showed was fake. They smear and smirk. They mention the "incontrovertible evidence" that the "Holocaust" happened, but use only emotional arguments to back it up | Deborah Lipstadt on Why Challenging Holocaust Denial And Distortion Matters. Why do we call her "Liar Lipstadt": read the Judgment, which calls her that. Then why the hostile Judgment? "Go figure," the Americans say
Less freedom of speech, please Facebook should ban Holocaust denial to mark 75th anniversary of Auschwitz liberation– usatoday.
Jonathan A. Greenblatt»»»»

Ambulance-chasing news [Had an accident recently? Or been a victim of car crash....or....are you related to any old Jews? If so cash is on its way…!] "The International Center for Holocaust Reparations is under the umbrella of Zachi Porath Ltd. (Tax Identification Number 515060218, duly organised and existing under the laws of the State of Israel, with its registered offices at 9 Hartom street, 9777509 Jerusalem, Israel)

Some have it easier [Israeli] President Rivlin shortens tycoon [Nochi] Dankner's [insider trading] sentence due to "poor health"– ha'aretz

Unwanted exposure David Irving (right) speaks at the Carlton Inn, Toronto, Canada, thirty years ago, March 11, 1989, exposing the wealthy worldwide Jewish smear campaign against him since 1963: "This has nothing to do with justice (1989)", 29 minutes. Thank-you, YouTube

All about Us Can a work of fiction about the Holocaust be inaccurate?– irishtimes.com. "[John Boyne's] tweet was accompanied by a picture of seven books: The Mistress of Auschwitz, The Brothers of Auschwitz, The Child of Auschwitz, The Sisters of Auschwitz, The Tattooist of Auschwitz, The Librarian of Auschwitz and The Saboteur of Auschwitz"

The anti-Jewish Uprising "Zionist" blog attacks Hungarian broadcaster for David Irving connection | Hebrew inscription on a 3,000-year-old jar could redraw borders of ancient Israel– Ha'aretz. A desperate attempt to justify hegemony and aggression 3,000 years later?
Another spy, Oscar Seborer Secret identity of fourth Soviet spy who stole US atomic bomb secrets finally revealed- Fox News. The historians did learn that he was from a Jewish family who had moved to the U.S. from Poland
Pimpernel latest An art dealer disappeared with $50M | Seventeen years later, a documentary crew found him– CBC Radio. Here, there, everywhere, the swindlers are to be found

Long may he enjoy the fruits of victory World War II veteran, Holocaust "witness" turns 99– Tribune Star. Born in Frankfurt, Germany, in December 1920, Sommers and his family fled Germany weeks after the Kristallnacht. A year after the U.S. entered World War II following the attack on Pearl Harbor, Sommers joined the U.S. Army with field artillery Company A of the 306th Field Artillery Battalion, 77th Infantry Division
Jewish but without the victimhood Giuliani says he's "more of a Jew" than Holocaust survivor George Soros–NBC | "I'm more of a Jew than he is": Giuliani takes on Soros and his defenders with out-of-left-field jab– RT (a Moscow based propaganda outlet). Soros (born Schwartz) admits in an MSM Interview he participated in "Nazi" crimes in 1944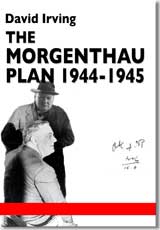 The word "Nazi" is a postwar propaganda invention A picturesque Bavarian town shows that Germany isn't confronting its "Nazi" past– Ha'aretz: "Germany is taking the easy way out, it is not protecting us Israeli Jews; it is serving its own political and economic interests and aligning itself with the strong side, the Jewish Israeli side"

Nodded off in Germany, woke up in Poland An 80-Year-Old "Nazi" Time Capsule Has Been Unearthed In Poland [on the site of the Ordensburg Crössinsee]

They seek them here, they seek them there Anti-Semitism on the far-left has overtaken anti-Semitism on the far-right according to research [says Campaign again Anti-Semitism]– Jewish Chronicle

Hitler's War is back in print. Photo, right: from the picture section, one of Hugo Jaeger's fine photographs, Hitler addressing Luftwaffe fighter aces at the Berghof, spring 1944

Document for sale Ledger recorded "Holocaust" atrocities — and allowed "Survivors" to remarry– Jewish Journal. The 100-page ledger written in Bergen-Belsen camp appears to be in Hebrew, but is not translated

German freedom Frau Merkel to German parliament: "Freedom of expression has its limits"– hotair.com

How do Palestinian children feel? Germany to make anti-Semitism a specific hate crime as Jews "no longer feel safe"– Daily Telegaph

SPLC money, more Max Blumenthal interviews British "Holocaust denier" David Irving in New York City on July 16, 2008. Produced by the billionaire Southern Poverty Law Center, with Schindler's List-type background music, the editing is obvious. The sound is poor, it talks mendaciously of Irving's immense fortune as an historian – but it faithfully reproduces most of his views. Thankyou, YouTube

Because of Weinstein, Epstein, Einsten, any other Stein? Ahead of 81st "Kristallnacht" Anniversary [yawn], top US Jewish group calls for action against rising global "Anti Semitism"–algemeiner. Many people have contemplated leaving Belgium because of rising "anti-Semitism," Schwammenthal said

FDR's bigotry Historian Rafael Medoff (right): New evidence shows FDR's bigotry derailed many "Holocaust" rescue plans– Times of Israel. FDR warned that "they can't be trusted, they won't ever become fully loyal Americans, they'll try to dominate wherever they go"

Palestinians', for example Liar, Deborah Lipstadt (in glasses, left): Take anti-Semitism seriously "not just when there are dead bodies"– Times of Israel.

He brought forty years of peace to Spain General Francisco Franco exhumation: Dictator's exhumation stirs fury in divided Spain | Spanish judges unanimously back Franco's exhumation.– BBC. Not mentioned: Unlike the so-called "democracies," Franco brought his country forty years of peace

Just when you thought the water was safe Liar, Deborah Lipstadt at Ha'aretz Judaism conference: Israeli government "sold out" memory of the Holocaust– Ha'aretz. Lipstadt, "one of the world's leading historians of the Holocaust and the history" | Visiting "Holocaust historian" [Liar, Deborah Lipstadt] delivers lecture on "anti-Semitism" – The Tufts Daily. Uh, how many books on the "Holocaust" has she published? (None)

Up to their old tricks U.S. Marshals apprehend fugitive accused of scamming veterans. Authorities have taken Scott Kohn into custody for an accused "billion dollar Ponzi scheme" that targeted vulnerable veterans (Kohn is innocent until proven guilty in a court of law)

Faking the truth Newsreel: German Troops March Into Austria (1938). ThankYou, YouTube. – The scenes of immense crowds welcoming Hitler were deleted from the film produced for Nuremberg by the OSS, "in all of which flag-waving, smiling faces ... help to nullify our notion that by these acts the [Germans] were planning or waging a war against their neighbors"

Did Auschwitz know Germany remembers "Holocaust by bullets" in Ukraine | DW | - "German soldiers and police shot and killed more than 1 million Jews in Ukraine". Hmmm. Note: Deutsche Welle is a propaganda outlet of the puppet German government

It's in their blood Israeli drug lord Amos Dov Silver escapes at Boryspil Airport, Kiev, during extradition to Israel. (Extradition, or rescue?)

Are Jews allowed to tell porkies? Josh Frydenberg caught out on citizenship lie | Not Australian citizen, Treasurer, Liberal MP Josh Frydenberg faces court legal challenges. He lied about his own mother | Frydenberg faces citizenship challenge —The Australian Jewish News

We never looked like that German Jews and U.S. ambassador: Jews accuse Spiegel of spreading "Nazi" propaganda – Showing Jews with sidelocks is "anti Semitism", German Jews charge

Is there a pattern emerging here? U.S. President Donald Trump pardoned Israeli-born drug pusher Ronen Nahmani, who had served four years of a twenty-year sentence for conspiracy to distribute synthetic drugs. American Chabad member Sholom Rubashkin, was also released from prison. The president dismissed Rubashkin's sentence | Bernie Madoff asked President Trump to reduce the remainder of his 150-year prison sentence

Watch movie of real life U.S. colour film footage of Berlin streets around July 1945, ending with a ghostly, mocking snatch of Dr Josef Goebbels' famous Total War speech in the Berlin Sport Palace in February 1943

Right: Jonathan Tobin, editor-in-chief, Jewish News Syndicate

Anti-Semitism The Jewish Labour Movement hires Deborah Lipstadt lawyer James Libson in Labour "anti-Semitism" case – Libson spent his youth in a kibbutz, and played no part in Liar Lipstadt's defence | James Libson on Denial: "I thought we'd beaten Hate — I was wrong" – (But then I read down to the comments. Over 4,000 of them when I last checked. I have not read them all, but every one I have looked at could be taken straight from the David Irving phrase book. '20 trillion Jews died to bring us the documentary')
CONTINUED ON PAGE 2 | and ARCHIVE

* ASSHOL: "Association of Spurious Survivors of the Holocaust and Other Liars" | * AWPOW: Are we powerful or what!

OUR FRONT PAGE NOV 10, 2005: MR IRVING KIDNAPPED, IMPRISONED IN AUSTRIA
Quick navigation

> contacting David Irving
> a two-minute cascade of other views on David Irving
> photos of David Irving
> latest copyright-free photo of David Irving (1.2MB)
---
Customer feedback from David B in Decatur, Georgia: " A while ago, I ordered "Hitler's War", and to my surprise, you signed it. Thanks!."